NASA Astronaut Mark Polansky Leaves Agency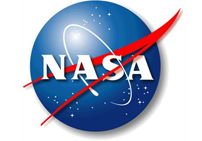 HOUSTON — NASA astronaut Mark Polansky has left the agency. His last day with NASA was June 30.
Polansky is a veteran of three space shuttle missions. He flew as a pilot on the STS-98 mission in 2001 and served as commander for STS-116 in 2006 and STS-127 in 2009. Polansky ends his NASA career with more than 41 days in space.
"Mark is a remarkably talented individual," said Peggy Whitson, chief of the Astronaut Office. "His skills as an aviator coupled with his engineering expertise were a valuable contribution to our team. We wish him well in his future endeavors."
A former U.S. Air Force officer, Polansky joined NASA as a research pilot in 1992 and was selected for the astronaut corps in 1996. Before flying in space, Polansky served in multiple technical roles including space shuttle capsule communicator and chief instructor astronaut. His most recent NASA assignment included duties as director of operations at the Gagarin Cosmonaut Training Center in Star City, Russia.
Polansky earned a Bachelor of Science in aeronautical and astronautical engineering and a Master of Science in aeronautics and astronautics from Purdue University, West Lafayette, Ind.
For Polansky's complete biography, visit: http://www.jsc.nasa.gov/Bios/htmlbios/polansky.html