NASA Appoints Board to Investigate Fatality at Kennedy Space Center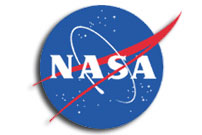 NASA formed an investigation board this week at NASA's Kennedy Space Center, Fla., to review the circumstances surrounding the death of a construction worker who fell off a building at the center.
The functions of the five-member investigation board include examining the facts surrounding the incident, gathering evidence, determining probable cause and recommending corrective actions. A final report is expected in about one month.
Chairing the board is John Casper, manager of the Space Shuttle Management Integration and Planning Office at NASA's Johnson Space Center in Houston. Casper is a veteran astronaut who flew on four space shuttle missions. He has also served as director of Safety, Reliability and Quality Assurance at Johnson. In addition to the five voting members, the board is also supported by a number of NASA advisers and administrative support staff.
In the early afternoon of March 17, Steven Owens, a 46-year-old employee of Oneida Construction, was performing roof repairs at a warehouse when he fell about 16 feet. Emergency personnel were called to the site, and he was airlifted to a hospital in Orlando, Fla., where he died that same day. Owens was part of a roofing crew working on a warehouse located behind the Kennedy headquarters building in the center's industrial area. Oneida Construction is a subcontractor to Space Gateway Services, Kennedy's base operations contractor.
For information about NASA and agency programs on the Web, visit: