NASA Announces Live Web Streaming of Space Exploration Workshop and Telephone Media Briefing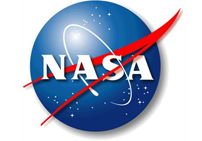 The opening day activities of NASA's Exploration Enterprise Workshop will be Web-streamed live on Tuesday, May 25, from 9:30 a.m. to approximately 5 p.m. EDT. The Galveston, Texas, event is filled to capacity with more than 400 attendees.
NASA also will hold a media teleconference on Tuesday at 5:30 pm EDT with the workshop's presenters. Reporters should contact Michael Braukus at 202-358-1979 for dial-in information.
The two-day workshop will bring together a broad community of space exploration stakeholders from industry, academia and the federal government. The main discussion topics will cover the Exploration Systems Mission Directorate's plans for human and robotic space exploration and the administration's fiscal year 2011 budget request. The breakout sessions on the second day will not be webcast.
To view workshop presentations and discussions, visit: http://www.ustream.tv/channel/nasa-esmd-enterprise-workshop
The May 25th agenda is available at: http://www.aiaa.org/events/NASAworkshop
Audio of the teleconference will be streamed live on NASA's website at: http://www.nasa.gov/newsaudio
For more information about NASA and agency programs, visit: http://www.nasa.gov/