NASA and Japan Announce Cloud Computing Collaboration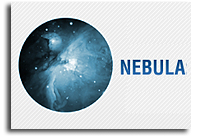 NASA and Japan's National Institute of Informatics (NII) have announced plans to explore interoperability opportunities between NASA's Nebula Cloud Computing Platform and Japan's NII Cloud Computing Platform.
Chris C. Kemp, NASA's Chief Technology Officer for Information Technology, launched this effort on June 3 with a live demonstration of interoperability between NASA Nebula and the NII's Cloud at the NII annual Open House event in Tokyo, Japan. The Nebula and NII Cloud infrastructures jointly served publicly-available selections of Mars Orbiter data sets to a web application.
This event was a first step in NASA's efforts to demonstrate how cloud standards can facilitate interoperability and data portability for the benefit of the international science community. "By demonstrating how cloud interoperability can facilitate international collaboration and seamless global access to public data, NASA hopes to accelerate the development of cloud standards and the adoption of cloud infrastructure services by the scientific community," said Kemp.
NASA Nebula and NII's Cloud are built entirely of open-source components and both employ open-data application programming interfaces. NASA and NII will collaborate on open source reference implementations of interoperable cloud services.
"The interoperability between an NII Cloud and the NASA Nebula Cloud is a combined effort toward the creation of an International academic-information infrastructure, which is essential in promoting the global cooperation of research and education," said Masao Sakauchi, NII's director general. "The interoperability of this cloud infrastructure will make it possible to create new academic activities by enabling the software and content to be shared amongst researchers, faculties, and students worldwide."
NASA Nebula is a Cloud Computing service developed by the agency's Ames Research Center in Moffett Field, Calif., that provides high performance computing, network, and data storage services to NASA scientists and researchers. Nebula allows NASA to share and process large scientific data sets and was one of three flagship projects highlighted in NASA's Open Government Directive.
Japan's NII Cloud provides cloud platform services to Japan's academic and research community. Like Nebula, the NII cloud is developed using open source technologies. By focusing on partnerships and other joint efforts with universities and research institutions throughout Japan, as well as industries and civilian organizations, NII creates state-of-the-art information infrastructure to support education within Japan's broader academic and research community.
For more information about NASA Nebula, visit: http://nebula.nasa.gov/
For more information about NASA's Office of the Chief Information Officer, visit: http://www.nasa.gov/offices/ocio/home/