NASA and Honeywell Win Top Award for Science Education Initiative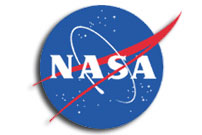 NASA and Honeywell's joint science education effort "FMA Live!" was recognized as the top community outreach program in the United States during the recent Promotional Marketing Association's 2006 Reggie Awards.
The association awards annually identify and honor the best integrated U.S. marketing programs. The FMA Live! program received a Gold Reggie Award in the Cause/Community Outreach category.
The program is part of a national partnership between NASA and Honeywell Hometown Solutions. The effort engages middle-school students in the wonders of science, technology and math through innovative programs and by highlighting the relevance of natural sciences encountered during daily lives.
"Right now, tomorrow's space explorers are seated in America's classrooms-asking questions, solving problems and conducting experiments," said Jim Stofan, NASA's acting deputy assistant administrator for education programs. "Initiatives like our partnership with Honeywell help the agency foster learning environments that will inspire young people to set their sights on venturing to the moon, Mars and beyond."
FMA Live! was named for Sir Isaac Newton's second law of motion (force=mass x acceleration). The program uses interactive science demonstrations, professional actors, original songs and music videos to teach middle school students Newton's three laws of motion and the universal law of gravity.
This interactive program addresses critical curriculum objectives to help students understand the Newtonian concepts and to improve their performance in the sciences. Created in 2004, the program has traveled 23,000 miles, visiting 153 schools in 32 states, reaching more than 73,000 students. The program's Web site provides classroom lesson plans and other educational material for math and science studies.
During each performance, students, teachers and administrators interact with three professional actors on stage in front of a live audience to experience Newton's laws firsthand. A large Velcro wall is used to demonstrate inertia; go-carts driven across the stage illustrate action and reaction; and wrestling and a huge soccer ball show force is determined by mass multiplied by acceleration. All three of Newton's laws are demonstrated when a futuristic hover chair collides with a gigantic cream pie.
For information about FMA Live! on the Web, visit:
For information about NASA education programs on the Web, visit:
For information about NASA and agency programs on the Web, visit: