NASA Ames to Host Variety of Events During Moon Week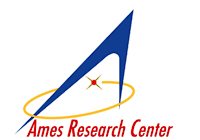 MOFFETT FIELD, Calif. – To celebrate the 40th anniversary of the first lunar landing, Apollo 11, NASA Ames Research Center will host a variety of events July 18-24, 2009. Following is a list of events news media are invited to attend.
July 18-20: NewSpace 2009 Conference. This three-day conference, sponsored by the Space Frontier Foundation, covers topics from the eventual large-scale permanent settlement of space to immediate opportunities for commercial development of space including launch systems and small spacecraft. The conference will be held in Building 943, starting on Saturday, July 18 and run through Monday, July 20. Registration is required for all attendees. Register at http://newspace2009.spacefrontier.org/agenda.php.
July 19: NASA Ames will host 'Moonfest 2009: From Apollo to LCROSS, and Beyond!' a celebration of all things related to the moon. The celebration, from noon to 6 p.m. PDT, on Sunday, July 19, 2009, will focus on the 40th anniversary of the Apollo 11 moonwalks and NASA's Lunar CRater Observation and Sensing Satellite (LCROSS) mission. The day will be filled with guest speakers, musical performances and hands-on family activities and exhibits including model rocket launches, robotics demonstrations, real moon rocks, puzzles and interactive games. The event is free and open to the public. For more information about 'Moonfest 2009: From Apollo to LCROSS, and Beyond!' visit: http://moonfest.arc.nasa.gov
July 20: News media are invited to view and participate in a live broadcast of a NASA Headquarters news briefing with astronauts from the Apollo program at 6:30 a.m. PDT on Monday, July 20, to commemorate the 40th anniversary of the first lunar landing. Reporters may ask questions of the astronaut panelists via telephone hookup and view the briefing in the main auditorium at NASA Ames. Astronauts from Apollo 8, 10, 11, 13, 15, 16, and 17 scheduled to participate are: James Lovell, Buzz Aldrin, David Scott, Charles Duke, Thomas Stafford and Eugene Cernan.
July 20: News media and the public are invited to join students of the 2009 International Space University (ISU) Space Studies Program for an International Astronaut Panel from 8 p.m. – 9:30 p.m. PDT on July 20 at NASA Ames. The panel discussion will be held in the NASA Lunar Science Forum tent outside Building 3 in NASA Research Park. A reception and news media interview opportunity will follow the panel from 9:30 p.m. – 10 p.m. PDT. NASA astronauts scheduled to participate include: Don Pettit and Dan Barry, as well as Chiaki Mukai of the Japan Aerospace Exploration Agency; Chris Hadfield of the Canadian Space Agency and Paolo Nespoli of the European Space Agency. Walter Peeters, dean and vice president of ISU's academic affairs, will moderate the panel.
July 21-23: NASA Ames Research Center will host the second annual Lunar Science Forum July 21-23. Hundreds of lunar researchers are expected to attend to hear presentations about science opportunities of the moon, on the moon and from the moon. For information about the Lunar Science Forum, visit: http://lunarscience2009.arc.nasa.gov