NASA Ames to Host Energy Summit to Accelerate Innovation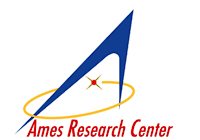 MOFFETT FIELD, Calif. — News media are invited to attend the Council on Competitiveness' Western Energy Summit focusing on energy innovation and deployment on Thursday, July 30, 2009 at NASA Ames Research Center, Moffett Field, Calif.
 
WHAT: The Western Energy Summit is an invitation-only leadership roundtable event and workshop that will conclude a four-part series of regional energy summits being hosted by the Council on Competitiveness. The morning leadership roundtable will feature prominent leaders from federal, state and private sectors around the Western Region and will also include a keynote luncheon address by Steven E. Koonin, Under Secretary for Science, U.S. Department of Energy. The summit aims to examine activities taking place in California and other Western states that have encouraged the development and deployment of new energy technologies.
 
Insights and ideas developed at this meeting will be used to formulate the council's final energy action agenda, scheduled to be unveiled at the National Energy Summit and International Dialogue in Washington, D.C. on Sept. 23-24, 2009.
 
WHEN: From 8 a.m. to 4:45 p.m. PDT Thursday, July 30, 2009.
 
WHERE: NASA Ames Research Center, Moffett Field, Calif., NASA Ames Conference Center (Building 3).
WHO: Co-sponsors of this event include S. Pete Worden, director, NASA Ames Research Center; Mark Yudof, president, University of California; George Miller, director, Lawrence Livermore National Laboratory; Arun Majumdar, director, Environmental Energy, Lawrence Berkeley National Laboratory; Thomas Baruch, founder and managing director, CMEA Capital; and Deborah Wince-Smith, president, Council on Competitiveness. Prominent business leaders at the leadership roundtable will also include Harrison Dillon, president and chief technology officer of Solazyme, Inc., Richard Swanson, president and chief technology officer of SunPower, Corp., Harry Sim, founder and chief executive officer of Cypress Envirosystems as well as others.  A full list of leadership roundtable attendees is available upon request.
 
Details: All media please RSVP by July 27 to Ruth Marlaire, Ruth.Marlaire@nasa.gov Speakers will be available to answer questions from the media after the program. News media must present photo identification and valid press credentials to gain entry. To reach NASA Ames, take Moffett Field exit off U.S. 101 and head east on Moffett Boulevard to the main gate. Directions to the Conference Center are available at the gate.
For more information about NASA Ames, visit: http://www.nasa.gov/ames/
 
For more information about the Council on Competitiveness, visit: http://www.compete.org