NASA Ames Research Center to Host Science Festival for Hunters Point Students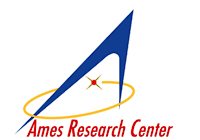 MOFFETT FIELD, Calif. — News media are invited to the 10th anniversary of the Reachout for the Rainbow After School Science Festival on Sunday, Feb. 27, at the Bayview Opera House in San Francisco.
Festivities include presentations and musical performances by students; interactive science projects from NASA's Ames Research Center featuring the Traveling Space Museum, the San Francisco Exploratorium and the Museum of African American Technology (MAAT) Science Village; and a special guest appearance via Skype by former astronaut and NASA's Associate Administrator for Education Leland Melvin. State Senator Leland Yee, San Francisco Mayor Edwin Lee and other civic leaders have been invited to attend.
This free family community event supports NASA's science, technology, engineering and mathematics (STEM) efforts to reach out to underrepresented Bay Area students. Reachout for the Rainbow After School is a nonprofit faith-based program located in the Bayview Hunters Point community and housed in the Seventh-day Adventist Church.
WHO: State Senator Leland Yee, San Francisco civic leaders, including San Francisco Supervisor Malia Cohen, San Francisco Schools Assistant Superintendent Cynthia Gray, and NASA officials.
WHAT: Numerous exhibits and hands-on science and technology activities, including the opportunity to remotely operate a real NASA rover.
WHEN: Noon to 5 p.m. PST, Sunday, Feb. 27, 2011. NASA officials will be available for media interviews between 11 a.m. and noon.
WHERE: Bayview Opera House, 4705 Third Street, San Francisco, Calif. 94124
For more information about NASA Ames, visit: http://www.nasa.gov/ames
For information about NASA and agency programs, visit: http://www.nasa.gov/home