NASA Ames Research Center Invites Media to Showcase of Solutions Finalists Announcement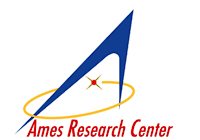 MOFFETT FIELD, Calif. — NASA's Ames Research Center and Sustainable Silicon Valley (SSV), Santa Clara, Calif., are partnering to showcase game-changing solutions to regional and global sustainability.
Last fall, NASA and SSV invited researchers, inventors and companies to submit their creative solutions for competitive review by a panel of experts from academia, research, business and venture communities. After evaluating more than 100 entries that addressed water management, energy use, and transportation, judges will announce the most compelling entries from 6 – 8:30 p.m. PST Thursday March 7, 2013 at Microsoft Research Silicon Valley, building 4, Mountain View, Calif.
Speakers include Hon. Chuck Reed, mayor, San Jose, Calif.; Daniel Rasky, director and co-founder, Space Portal at NASA Ames; Nancy E. Pfund, managing partner, Double Bottom Line (DBL) Venture Capital Investors, San Francisco, Calif.; and Josh Henretig, director, Environmental Sustainability, Microsoft Corp., Redmond, Wash. Reporters interested in attending the finalist announcement must send requests for media credentials to Kenneth Heiman, kheiman@sustainablesv.org or call 408-230-2304. Reporters also can register at this website: http://showcasefinalists.eventbrite.com/#
"NASA's work in creating and maintaining sustainable human habitats in space pays off for the American taxpayer when the results of this space research and development are applied to create solutions on our home planet," said Steven Zornetzer, associate director for technology at NASA Ames. "This is technology transfer at its best for it may lead to game-changing solutions here on Earth."
Finalists were judged on creativity, approach and game-changing goals. These goals include developing and implementing multiple elements as part of the solution; mitigation, adaptation or scalable strategies; reasonable risk; and a combination of elements that re-enforce one another to create an ecosystem of solutions that generate a positive environmental and economic impact.
At the Showcase of Solutions, attendees can network with others who share their passion and entrepreneurial spirit for global sustainability. Angel investors and venture capitalists also are expected to attend the event. The showcase will provide an opportunity to exhibit impactful ideas and proposed solutions to humanity's grand challenges that highlight the payoff from investing in space technology and the value of tech transfer.
The winning solutions and their inventors and technologists will be present May 23, 2013, at the SSV WEST Summit/ Planetary Sustainability Showcase at the NASA Ames Conference Center, building 152, located in the NASA Research Park, Moffett Field, Calif. The Showcase is open to the public.
"To speed us towards innovative, feasible solutions that we can implement at real scale, we need to encourage and tap our most creative thinkers and inventors to address our planet's unprecedented challenges," said Marianna Grossman, director of Sustainable Silicon Valley.
For more information about the Showcase of Solutions Finalists Announcement, visit: http://go.nasa.gov/X1DRRC
For more information about the Showcase of Solutions Finalists Announcement Event, visit: http://www.sustainablesv.org/content/finalists-announcement
For more information about NASA Ames, visit: http://www.nasa.gov/ames