NASA Ames Opens Campus Gates, Hosts First Public Open House in 17 Years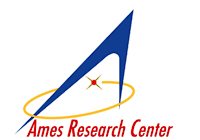 For the first time since 1997, NASA's Ames Research Center in Moffett Field, California, will open its gates and share its world-class space and aeronautics research campus with surrounding communities on Oct. 18, 2014. Starting today, free general admission tickets are available for the event.
The event will feature exhibits highlighting Ames' space missions, a two-mile, self-guided walking tour past facilities including huge wind tunnels and Ames' simulated Martian landscape, opportunities to visit with Ames engineers and scientists, and family-friendly talks with Ames researchers. Participants can learn more about Ames' major contributions to the International Space Station, the Curiosity Mars rover, the Lunar Atmosphere and Dust Environment Explorer (LADEE) orbiter, the Stratospheric Observatory for Infrared Astronomy (SOFIA) research aircraft and the planet-hunting Kepler mission, and see demonstrations of technologies invented at Ames in the center's 75-year history.
Tickets with reserved entry times are required. This is a pedestrian-only event; no on-site visitor parking will be permitted. Public transportation is highly encouraged. Buses will shuttle visitors from local public transit stations to Ames. Other transportation options will be posted on the event website.
For more information and to register for the Open House, visit: http://www.nasa.gov/ames/openhouse2014/
For more information about Ames, visit: http://www.nasa.gov/ames
Follow Ames on Twitter and Facebook at: http://www.twitter.com/nasaames and http://www.facebook.com/nasaames