NASA Ames Invites Media to Meet New Center Leaders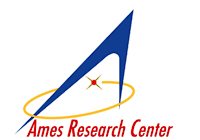 For the first time, the new leaders of NASA's Ames Research Center in Moffett Field, California, will speak to members of the news media on Wednesday, May 27, at 1 p.m. PDT.
Eugene Tu, Ames' director, and his deputy Thomas Edwards will be outlining their vision for the future of NASA's center in Silicon Valley with a media briefing followed by a question-and-answer session. Media may attend in-person at Ames or via teleconference.
To attend the event, RSVP to jessica.culler@nasa.gov with information about your interest in attending in-person or via teleconference by 5 p.m. May 26. RSVPs should confirm the full names and citizenship of the attending members of the media.
Tu and Edwards both were selected to their new positions earlier this month. Tu was previously the director of exploration technology at Ames, and Edwards was director of aeronautics. Both have master's and doctorate degrees in aeronautics and astronautics from Stanford University. Tu earned his bachelor's degree in mechanical engineering from the University of California, Berkeley. Edwards earned his engineering bachelor's degree at Princeton University, and as a Sloan Fellow, he holds a Master of Science in management from the Stanford Graduate School of Business.
For information about Tu and Edwards, visit: http://www.nasa.gov/ames/leadership
For information about Ames and agency programs, visit: http://www.nasa.gov/ames