NASA Ames Hosts Lunar Science 2012 Forum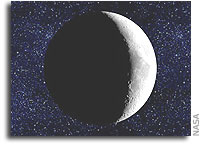 MOFFETT FIELD, Calif. – Exciting news about several NASA missions, such as the Lunar Reconnaissance Orbiter (LRO), the Acceleration, Reconnection, Turbulence and Electrodynamics of the Moon's Interaction with the Sun (ARTEMIS), and Gravity Recovery and Interior Laboratory (GRAIL) missions will be discussed at the fifth annual NASA Lunar Science Forum scheduled for July 17-19, 2012 at NASA Ames Research Center, Moffett Field, Calif.
Plans for the Lunar Atmosphere and Dust Environment Explorer (LADEE) mission also will be discussed, as will a wide variety of topics enabled by scientific investigations related to the moon.
News media interested in attending should contact Karen Jenvey at 650-604-4789 or by email at karen.jenvey@nasa.gov. The forum will take place in building N152 on the eastern part of the NASA Research Park (NRP). To reach Ames, take U.S. Highway 101 to the Moffett Field, NASA Parkway exit and drive east on Moffett Boulevard towards the main gate. Since the forum will be held in the NRP, no visitor badges are required. However, reporters will be required to show photo identification at main gate to enter.
For further information visit: http://lunarscience.nasa.gov/lsf2012/