NASA Ames Honored as 2009 AIAA Historic Aerospace Site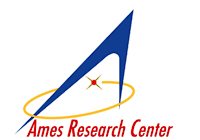 MOFFETT FIELD, Calif. – NASA Ames Research Center will celebrate its selection as a 2009 Historic Aerospace Site by the American Institute of Aeronautics and Astronautics (AIAA) during a dedication ceremony scheduled on Tuesday, Aug. 25, 2009.
The dedication ceremony, culminating in the presentation of a bronze plaque, will be held from 10 a.m. to 11 a.m. PDT at the corner of Durand and De France avenues at NASA Ames. News media also are invited to attend a breakfast reception hosted by the AIAA at the NASA Ames Café from 9 a.m. to 10 a.m. PDT.
Guest speakers at the dedication ceremony will include:
— S. Pete Worden, director, NASA Ames Research Center
— Jack Boyd, historian, NASA Ames Research Center
— L.S. "Skip" Fletcher, former AIAA president
— Steven Cerri, chairman, AIAA San Francisco section
On Dec. 20, 2009, NASA Ames will celebrate the 70th anniversary of its founding.
The plaque to be unveiled at the ceremony reads as follows: Ames Aeronautical Laboratory was established in 1939 as the second laboratory of the National Advisory Committee for Aeronautics. Ames achieved early fame in wind tunnel design and testing, flight testing, and supersonic and hypersonic aerodynamics.  In 1958, Ames became a founding part of the National Aeronautics and Space Administration, and did pioneering research in rotorcraft and vertical flight aircraft, spacecraft engineering, supercomputing and information technology, air traffic control, thermal protection for re-entry vehicles, astrobiology and space life sciences, and Earth and planetary sciences.
AIAA advances the state of aerospace science, engineering and technological leadership. Headquartered in suburban Washington, D.C., the institute serves more than 36,000 members in 65 regional sections and 80 countries. AIAA membership is drawn from all levels of industry, academia, private research organizations and government.
To reach NASA Ames, take U.S. Highway 101 to the Moffett Field, NASA Parkway exit and drive east on Moffett Boulevard towards the main gate. Reporters will need to obtain a visitor badge at the Visitor Badge Office, located at the main gate. To reach the ceremony, enter the main gate, take the first left and proceed through the second gate. Turn right onto Bush Circle and then right onto De France Avenue. The ceremony will be held at the corner of De France Avenue and Durand Avenue. The cafeteria is located Durand Avenue across the street from the ceremony site.
For information about NASA and agency programs, visit: http://www.nasa.gov
To learn more about the AIAA, visit: http://www.aiaa.org