NASA Ames Celebrates the Moon with Observation Opportunities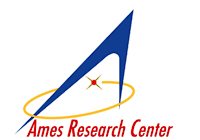 MOFFETT FIELD, Calif. — Four hundred years ago, Galileo Galilei pointed a crude telescope skyward and changed the world. To mark this momentous occasion, 2009 has been designated the International Year of Astronomy (IYA) and in the month of August, a wide variety of events are scheduled throughout the world to celebrate the moon.
As part of the IYA celebrations, NASA's Lunar CRater Observation and Sensing Satellite Mission (LCROSS) and the NASA Lunar Science Institute (NLSI) are hosting 'Observe the Moon Night' at NASA's Ames Research Center, Moffett Field, Calif., on Saturday, Aug. 1, 2009. Members of the public and news media are invited to conduct their own first-hand exploration of the moon's surface from 8:30 p.m. to 11 p.m. PDT. The event is free and open to all ages.
The moon observation event will feature dozens of telescopes set up by local amateur astronomers and astronomy clubs for the public to view the surface of the moon and other celestial objects. NASA experts also will be on-hand to provide information about NASA's plans for lunar exploration, including the recently launched LCROSS and Lunar Reconnaissance Orbiter (LRO) missions. The LCROSS mission will impact a permanently shadowed crater near the lunar south pole in search for water ice at 4:30 a.m. PDT on Oct. 9, 2009 and LRO will create a comprehensive map of the moon.
What: International Year of Astronomy 'Observe the Moon Night'
When: 8:30 p.m. to 11 p.m. PDT, Saturday Aug. 1, 2009
Where: Shenandoah Plaza, located in NASA Research Park at NASA's Ames Research Center, Moffett Field, Calif. To reach NASA Ames, take U.S. Highway 101 to the Moffett Field, NASA Parkway exit and drive east on Moffett Boulevard towards the main gate.
The LCROSS spacecraft successfully launched with LRO from Cape Canaveral, Fla., on June 18, 2009 and is currently in a looping polar Earth orbit in preparation for the lunar impacts later this year. The NLSI supplements and extends existing NASA lunar science programs and is supported by the NASA Science Mission Directorate and the Exploration Systems Mission Directorate. The LCROSS mission and the NLSI are managed by NASA Ames.
For more information about the IYA 'Observe the Moon Night,' visit: http://lcross.arc.nasa.gov/observethemoonnight.htm
For more information about the Lunar CRater Observation and Sensing Satellite mission, visit: http://www.nasa.gov/lcross
For more information about the NASA Lunar Science Institute, visit: http://lunarscience.nasa.gov/
For more information about the International Year of Astronomy, visit: http://astronomy2009.us/