NASA Ames Celebrates 70th Anniversary with New Web Site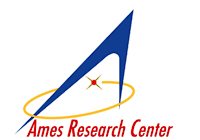 MOFFETT FIELD, Calif. – NASA Ames Research Center is launching a 70th Anniversary Web site this week showcasing seven decades of ground-breaking research and development.
In recognition of Ames' 70th birthday, the interactive Web site, "NASA Ames Platinum Jubilee – 70 Years of Innovation" highlights Ames' significant accomplishments from previous decades and allows the public to see the history of Ames, its current mission, and where it is headed in the future. The site also includes a recorded welcome greeting from Ames Director S. Pete Worden, profiles and pictures of all the center's former directors, and recognizes the significant contributions made by the members of the NASA Ames Hall of Fame over the past 70 years.
To view the new Web site and learn more about Ames, visit: http://www.nasa.gov/externalflash/nasa-ames-70-years
Ames was founded on Dec. 20, 1939, as the second laboratory of the National Advisory Committee for Aeronautics (NACA), a federal agency established on March 3, 1915 to institutionalize aeronautical research and apply it to America's air aspirations. On Oct. 1, 1958, NACA was dissolved and its assets and personnel were transferred to the newly created National Aeronautics and Space Administration (NASA). Ames is named after Joseph Sweetman Ames, who chaired NACA for 20 years and is widely recognized as the architect of aeronautical science.
For more information about NASA and its programs, visit: http://www.nasa.gov