NASA Ames Celebrates 70th Anniversary With Festive Gala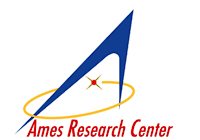 MOFFETT FIELD, Calif. — News media are invited to attend NASA Ames Research Center's celebration of 70 years of innovation at a gala dinner on Jan. 23, 2010.
Luminaries from the aerospace and space industry will toast the center's platinum anniversary with a festive evening event that includes cocktails, appetizers, dinner, guest speakers and more. William Ballhaus, Jr., a former NASA Ames center director (who served from 1984-1989) and recognized expert on computational fluid dynamics, and actress Nichelle Nichols, Lieutenant Uhura from Star Trek, and Ames Center Director S. Pete Worden will be featured guest speakers.
WHAT: An opportunity to interview William Ballhaus, Jr., Nichelle Nichols and S. Pete Worden.
WHEN: 6-6:30 p.m. PST, Saturday, Jan. 23, 2010
WHERE: The Adobe Lodge at Santa Clara University 500 El Camino Real Santa Clara, CA 95053
Media interested in attending should contact Cathy Weselby by noon Friday, Jan. 22 at 650-604-2791, 650-224-6794 or by emailing cathy.weselby@nasa.gov.
NASA's Ames Research Center was launched 70 years ago as a high-speed aeronautics research laboratory as part of the National Advisory Committee for Aeronautics (NACA), and was named after NACA's chair, Joseph S. Ames. In 1958, the National Aeronautics and Space Administration (NASA) was formed and the center became NASA Ames Research Center.
For more information about the gala, visit: http://www.nasa.gov/externalflash/nasa-ames-70-years/index.html
For directions to Adobe Lodge, visit: http://www.cafebonappetit.com/adobe/cafe_directions.asp?category=directions