NASA Ames Awards Contract for Information Technology Support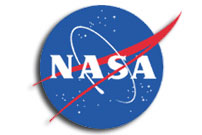 MOFFETT FIELD, Calif. — NASA's Ames Research Center at Moffett Field, Calif., Wednesday awarded a bridge contract for information technology support to Perot Systems Government Services Inc. of Fairfax, Va. The Ames Consolidated Information Technology Services 2 contract has a potential value of $77 million.
Under the terms of the contract, the company will provide support for information technology systems and facilities; network/communications, business systems, scientific computing systems; and outreach/informational systems. Work will be performed at Ames.
The contract will have a 13 month base period followed by three one-month options.
For more information about the Ames Research Center, visit: