NASA, Ahoora Foundation Unite to Ignite Students' Passion for Science, Space, and Technology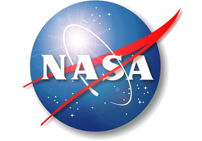 WASHINGTON — Candy, soda and other everyday items will be the tools of the trade for teenage rocket makers competing in the What If? Live Student Design Challenge, which was kicked off Tuesday by NASA and the Ahoora Foundation of Plano, Texas. Registration is open through Feb. 28 for the worldwide contest, in which 14- to 18-year-old students will design experimental propulsion systems using materials that are cheap and easy to get.
What If? is designed to excite students about science, technology, engineering and mathematics. The goal is to develop their creative and analytical abilities by learning about the growing need for green fuels and designing a vehicle propulsion system using commonly available materials, including sweet treats and carbonated beverages. Students in two age categories, 14-16 and 17-18, may work alone or in groups of as many as four. They must create a research plan, write a research paper, develop and build the propulsion system, make a video showing the vehicle in action, and submit the video to judges via YouTube.com.
A panel of scientists, astronauts and educators will judge the entries and select finalists. There will be one winning design in each age category. Winners will be announced in May and receive special recognition from NASA and Ahoora.
To register, submit research, and learn more about vehicle design, the official rules and other information about the What If? Live Student Design Challenge, including view a two-minute video of the propulsion system in action, visit: http://www.whatifprize.org
For more information about NASA, visit: http://www.nasa.gov