NASA Administrator Names Braun NASA Chief Technologist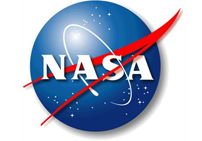 WASHINGTON — NASA Administrator Charles F. Bolden named Robert D. Braun the agency's Chief Technologist, effective Wednesday, Feb. 3. Braun serves as the principal advisor and advocate on matters concerning agency-wide technology policy and programs.
The appointment comes as NASA launches a bold new initiative that targets technologies that could be transformational in their ability to improve the capability, reduce the cost, and expand the reach of future human and robotic missions.
"Bobby brings expert knowledge of spacecraft, robotic and planetary exploration technology development to this new position," Bolden said. "His experience working at NASA Langley and in the academic community brings an excellent skill mix to this exciting and challenging new job."
Braun will help develop a broadly focused advanced concepts and technology development program leading to new approaches to future NASA missions and solutions to significant national needs.
During the coming decade, NASA will increase its support for research in advanced concepts and critical enabling technologies, including test programs for multiple technology flight demonstrations. New technologies include advanced lightweight structures and materials, advanced propulsion, power generation, energy storage and high bandwidth communications. This program also will generate spin-off technologies and potentially entire new industries.
Braun has more than 20 years experience performing design and analysis of planetary exploration systems as a member of the technical staff at NASA's Langley Research Center in Hampton, Va., and the Georgia Institute of Technology. His research has focused on systems aspects of planetary exploration, where he has contributed to the design, development, test, and operation of several robotic space flight systems.
Braun was a member of the Mars Pathfinder design and landing operations team from 1992 to 1997 and has been part of development teams for the Mars Microprobe, Mars Sample Return and Mars Surveyor 2001 projects.
Braun also provided independent assessment and served on NASA review boards for the Mars Polar Lander, Mars Odyssey, Mars Exploration Rover, Phoenix Mars Scout, Genesis, and Mars Science Laboratory flight projects.
Braun received a B.S. in Aerospace Engineering from Penn State in 1987, M.S. in Astronautics from the George Washington University in 1989, and Ph.D. in Aeronautics and Astronautics from Stanford University in 1996. He has received the 1999 AIAA Lawrence Sperry Award, two NASA Exceptional Achievement Medals, two NASA Inventions and Contributions Team Awards, and seven NASA Group Achievement Awards. He is an AIAA Fellow and the principle author or co-author of over 175 technical publications.
For more information about NASA, please visit: http://www.nasa.gov