NASA Administrator Attends Florida Space Day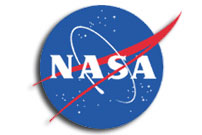 NASA Administrator Michael Griffin visited Tallahassee, Fla., today. He participated in Florida's annual space day by spreading welcome news about NASA's future in the sunshine state. He also spoke about the progress of the Vision for Space Exploration, a plan to return to the moon, travel to Mars and destinations beyond.
"A little more than two years ago, President Bush committed our nation to the Vision for Space Exploration. This Vision commits America to a journey of discovery and exploration with new and exciting plans to return astronauts to the moon and beyond," Griffin said. "Through the efforts of Governor Jeb Bush, the support of the Florida state legislature and congressional delegation, and the dedicated work force from the Kennedy Space Center and our many contract employees, we are well on our way to realizing the future of space exploration."
Griffin addressed the Florida State House Infrastructure Council and members of the state senate. The council is made up of members of the state house transportation, growth management, tourism and spaceport & technology committees. Griffin reviewed the progress made to return the NASA space shuttle fleet to flight status, and emphasized the key role the Kennedy Space Center plays in developing the Crew Exploration Vehicle, the agency's next generation spacecraft.
At the close of the session, the Florida State House of Representatives presented a resolution supporting NASA and the Vision's exploration goals.
After meeting with Griffin, Governor Bush said, "NASA has a dynamic and visionary leader directing an agency dedicated to exploration. The State of Florida is proud to support and be a part of this most unique effort to expand humankind's knowledge of the cosmos."
For information about NASA and agency programs on the Web, visit: http://www.nasa.gov/home