NASA Administrator and Media to See MMS Mission Progress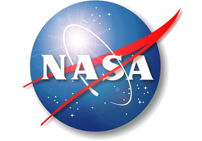 NASA Administrator Charles Bolden will get a firsthand look at work being done on the Magnetospheric Multiscale (MMS) spacecraft during a visit to the agency's Goddard Space Flight Center in Greenbelt, Maryland, on Monday, May 12.
Bolden will visit Goddard's Integration and Test Facility where the four MMS spacecraft are undergoing testing. The spacecraft will be in a rare four-stack arrangement inside a clean room after completing vibration testing. The clean room itself will be temporarily altered to allow a close-up view of the approximate 20-foot high collection of four observatories in their launch configuration.
A media opportunity will begin at 9 a.m. EDT. In addition to Bolden, MMS project personnel will be available to answer questions about the mission, ground testing and preps for launch.
During its two-year mission, MMS will explore the mystery of how magnetic fields around Earth connect and disconnect, explosively releasing energy — a process known as magnetic reconnection. The four MMS spacecraft will provide the first three-dimensional views of this fundamental process that occurs throughout our universe.
Media interested in attending should contact Susan Hendrix or Ed Campion at 301-286-7745/-0697 orsusan.m.hendrix@nasa.gov or edward.s.campion@nasa.gov no later than 4 p.m. on Friday, May 9.
Media will need to report to Goddard's main gate on Greenbelt Road at 8 a.m. on Monday. Vehicles are subject to security search at the gate. Valid media credentials are required.
For more information about the MMS mission, visit: