Letter to Senators Mikulski and Shelby from Apollo Astronauts Neil Armstrong, James Lovell, and Eugene Cernan, 20 July 2010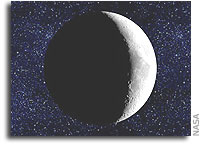 The Honorable Barbara Mikulski
United States Senate
503 Hart Senate Office Building
Washington, DC 20510
The Honorable Richard Shelby
United States Senate
304 Russell Senate Office Building
Washington, DC 20510
Dear Chairwoman Mikulski and Ranking Member Shelby,
Nearly a half century ago, President Kennedy explained, "The exploration of space … is one of the great adventures of all time. Our leadership in science and industry, our hopes for peace and security, our obligations to ourselves as well as others, all require us to make this effort, to solve theses mysteries, to solve them for the good of all, and become the world's leading space-faring nation."
This past week, the Senate Committee on Commerce, Science and Technology, chaired by Senator Rockefeller passed a bi-partisan Authorization bill for NASA for FY 2011- 2013 that does much to maintain President Kennedy's vision and align the agency with its original charter. Led by Senators Nelson, Hutchison and Vitter, the bill was passed unanimously confirming the committee's commitment to the importance of United States space leadership.
This week, Chairman Gordon of the House Committee on Science and Technology released his Committee's version of the NASA Reauthorization Bill. Cosponsored by Committee Ranking Member Hall, Space and Aeronautics Subcommittee Chairwoman Giffords and Space and Aeronautics Ranking Member Olson, the bill reflects the Committee's belief of those plan components necessary to assure a worthy national space and aeronautics program.
Each of these pending bills represent tremendous progress relative to our concerns expressed earlier to the Congress, and we hope that you will continue that progress as you prepare to adopt your NASA spending plan for FY 2011, and fully fund NASA at the requested level, as your House counterparts have done. We recognize that there are differences yet to be resolved. However, we are encouraged that these actions in both Houses of Congress have set the stage for our country's future in space.
We commend all those who worked so diligently on these bills and thank you for your valuable personal leadership.
Most respectfully,
Neil Armstrong
Commander, Apollo 11
James Lovell
Commander, Apollo 13
Eugene Cernan
Commander, Apollo 17