JSC Acceleration Center Helps Business Capitalize on NASA Tech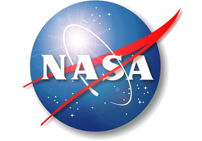 HOUSTON – NASA's Johnson Space Center and the Houston Technology Center have officially opened the doors to the JSC Acceleration Center at the Johnson Space Center.
The JSC Acceleration Center provides onsite offices to enhance collaboration for business growth and future technology development under an agreement with the Houston Technology Center (HTC).
The focus of the new center in JSC's Bldg. 35 is to provide entrepreneurs and startup companies access to entrepreneurial and technical expertise as they explore opportunities to commercialize NASA technologies. Clients will receive help with business incubation and acceleration, and recruitment and screening from strategic partners, expert advisors and the extensive JSC space community.
The JSC Acceleration Center will be operated in partnership with the Houston Technology Center to work closely with entrepreneurs, venture capitalists and start-up companies to further the development of emerging technologies in the spirit of NASA's mission," said Mike Coats, director of Johnson Space Center. "This is a strategic initiative designed to maximize the knowledge base and innovation of our workforce as well as those with the local communities and the state of Texas."
The new JSC Acceleration Center also will serve as the Gulf Coast Regional Center of Innovation and Commercialization for the Texas Emerging Technology Fund.
"The capability for human exploration of space developed in the JSC community is unprecedented, and the current focus to ensure these assets and technologies will benefit society is an incredible opportunity for the region," said Walter Ulrich, HTC president and CEO. "The HTC is privileged to be the lead non-profit partner on campus to accelerate the success of new technology companies, develop commercial partnerships for aerospace expertise, and support the commercialization of technologies."
For information about NASA and agency programs, visit: http://www.nasa.gov
For more information visit www.HoustonTech.org or connect with HTC on Facebook, LinkedIn or Twitter @HouTechCenter.