Johnson Space Center Seeks Bold Ideas for Technology Development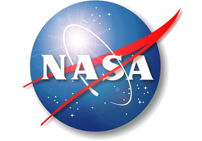 NASA's Johnson Space Center is looking for bold ideas for collaborative development to mature technologies required for NASA's future missions and to enhance life on Earth.
As a means to accelerate technology development and strengthen commercialization of federally funded research and development, JSC is looking to partner with other public agencies, private companies and academia on the development of broadly applicable technologies.
"These co-development opportunities are essential tools for finding partners and accelerating technologies; thereby improving our lives, creating jobs and strengthening the US economy," said Linda Ham, head of JSC's Partnership Development Office. "These collaborations provide an opportunity for diverse industries to find solutions in others, "tool boxes."
Co-development can take the form of collaborations, knowledge sharing and exchange of services. These partnerships have broad applications within industries including defense, energy, medical, advanced manufacturing, oil and gas, robotics, sub-sea exploration/production, first responders, aerospace and others.
These partnerships benefit not only NASA, but provide collaborators with access to JSC's facilities and expertise and the opportunity to grow or sustain their activities through technology development.
For information on co-development and partnership opportunities at JSC, visit:
www.nasa.gov/centers/johnson/partnerships/codevelopment.html