Johnson Space Center and Houston Technology Center Partner for Entrepreneurs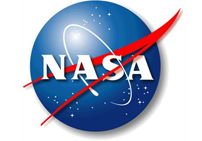 NASA Johnson Space Center (JSC) and the Houston Technology Center (HTC) have formed a strategic partnership to further expand HTC's mission of accelerating the growth of emerging technology companies in the Houston region and to further develop the insights required to support NASA's long-term goals of increasing private and public collaboration.
By opening JSC's facilities and resources to outside partnerships, NASA hopes to find areas of common interest where both parties can help each other foster new technologies that not only improve life here on Earth, but also pave the way for future human exploration in space.
"This partnership will provide an enabling environment where commercial capabilities can develop at the Johnson Space Center," said JSC Director Michael L. Coats. "Increasing business opportunities through sustainable technologies not only boosts the entrepreneurial spirit of the region, but contributes to the local economy."
HTC is committed to growing a sustainable entrepreneurial network that will benefit the surrounding Bay Area for years to come including its future missions beyond low earth orbit. Along with the other activities to support the existing expertise in the JSC community, HTC will seed the future workforce through its close ties with the major universities and with Science Technology, Engineering, Math (STEM) programs and objectives.
"We are excited to partner with NASA Johnson Space Center in an effort to foster entrepreneurial opportunities to the transitioning workforce in the Bay Area. The combination of NASA's incredible technologies and HTC's powerful entrepreneurial resources presents the potential for immense economic development," said Walter Ulrich, President and CEO of Houston Technology Center. "We want to keep these brilliant minds here and help them create new commercial ventures leveraging their unique expertise."
HTC will provide local assistance on the JSC campus to early stage companies and burgeoning entrepreneurs, with the support of strategic partners, expert advisors and the extensive HTC community to take their innovative ideas and develop the strategy for translating them into successful businesses.
The Houston Technology Center has extended its operations by opening a satellite office at the Johnson Space Center. To date, HTC has signed two new clients. Dreamsaver, whose co-founder and CEO is a former NASA shuttle astronaut, and Chandah, a new commercial space company focused on small satellites and increasing student experiments on the International Space Station and encouraging STEM education.
For more information about NASA's Johnson Space Center, visit: http://www.nasa.gov/johnson