International Youth Art Competition Accepting Submissions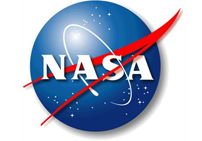 In April 2011, experts from around the world will gather in Houston for the International Academy of Astronautics Humans in Space Symposium. As part of this event, students ages 10-17 are invited to express their ideas about the future of human space exploration through visual, literary, musical or digital art.
Artwork submissions will be judged on creativity, skill, and demonstration of meaning relevant to expressing "What is the future of human space exploration, and why is it important?" Bonus points will be awarded for artwork that does not break obvious scientific principles.
Winning art will be displayed in an online gallery, and winners will be invited to attend the symposium in person. Submissions must be received by Sept. 30, 2010.
For additional information and a complete list of guidelines, visit www.humansinspaceart.org. Inquiries about this opportunity should be directed to info@dsls.usra.edu. Please include "HIS Youth Art Competition" in the subject line.