International Space Station and National Geographic Learning Team Up for Science Education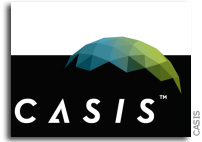 KENNEDY SPACE CENTER, FL. (July 24, 2014) – The Center for the Advancement of Science in Space (CASIS) and National Geographic Learning (NGL) today announced a partnership in the development of a science education initiative designed to engage young learners in science, technology, engineering and mathematics (STEM) education. CASIS is the sole manager of the U.S. National Laboratory on the International Space Station (ISS).
Through this collaboration, CASIS brings the high-interest world of space-related science and engineering together with National Geographic Learning's educational expertise and spirit of exploration to create a unique learning environment that targets elementary school students and teachers. Fully aligned to next generation science standards, the programming will deliver content related to space travel and space-based research in a highly engaging model designed for elementary science classrooms.
One of the CASIS core initiatives is to utilize the ISS as the ultimate learning platform, capitalizing on the station's unique environment and vantage point. This collaborative effort intends to develop innovative educational programming that makes use of the space station's orbiting classroom to educate and inspire our future generation of scientists, engineers, and explorers.
"One of the key objectives of CASIS is to expand the value of the International Space Station by supporting STEM initiatives and inspiring students to look beyond our horizons," said CASIS Director of Development and Partnerships Ed Harris. "National Geographic Learning is a natural partner in this endeavor. Their sterling reputation for capturing the imagination of children throughout the world is unparalleled, and CASIS is eager to work with them on this next-generation education initiative."
NGL represents a partnership between the National Geographic Society and leading educational publisher Cengage Learning. The organization develops materials and programming designed to engage and motivate today's youth in educational endeavors, and to instill in them an awareness of their responsibility to care for the planet. Through this new collaboration with CASIS, students will learn to understand their planet from the extraordinary vantage-point of low-Earth orbit.
This announcement continues a series of high-profile collaborations to advance STEM outreach and awareness that have recently made news. These efforts include a partnership with the Boston Red Sox Foundation, and the recent berthing of investigations by the Student Spaceflight Experiments Program on Orbital Sciences' Cygnus capsule, for which CASIS is a national sponsor. Through education initiatives, CASIS has been able to reach thousands of classrooms and students across the nation. To learn more about opportunities to educate from the ISS National Laboratory, please visit: www.iss-casis.org/education or www.casisacademy.org