Innovative Partnerships Expand NASA's Summer Education Reach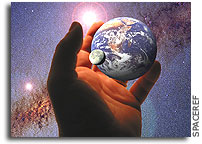 NASA's Office of Education has selected more than 200 organizations across the country to receive Summer of Innovation (SoI) mini-grants. Each award has a maximum value of $2,500. This investment is designed to expand NASA's education network and help the agency keep middle school students engaged in science, technology, engineering and mathematics (STEM) activities throughout the summer break and beyond.
Last month, NASA announced it was seeking collaborators to infuse NASA-themed STEM content into existing summer and after school programs for middle school students. The agency received more than 500 proposals in response to this solicitation.
The awardees selected include non-profit educational organizations, public and private schools, youth foundations and science centers. The projects funded are varied and include proposals to establish after school STEM programs, provide simulated aviation training, design and build robotic arms and make food suitable for space travel. These SoI mini-grant activities are expected to reach an audience of as many as 20,000 students and 3,400 educators.
The 2012 Summer of Innovation mini-grants are managed and administered for NASA by the National Space Grant Foundation. To view the complete list of the organizations selected to receive SoI mini-grants, visit: http://go.nasa.gov/SFkauq
To learn more about NASA's Summer of Innovation project, visit: http://www.nasa.gov/soi
To learn more about NASA's education programs, visit: http://www.nasa.gov/education