Industry and Government Leaders to Explore Future of Commercial Space Transportation of Crew and Cargo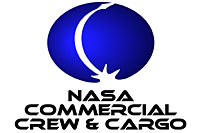 Industry and government leaders will meet on June 18 to explore the promising future of commercial space transportation — of humans as well as cargo — in meeting government and private sector needs in low Earth orbit.
The special half-day event, "Innovations in Orbit: An Exploration of Commercial Crew and Cargo Transportation," will feature panelists and speakers from NASA, the FAA, and the private sector, discussing a broad array of innovative commercial space transportation concepts. Organized by the American Institute of Aeronautics and Astronautics (AIAA), the discussion is free and open to the public, and takes place on Thursday, June 18, at 1:00 p.m., at the Hyatt Regency Washington on Capitol Hill, Capitol Room A, Lobby Level, 400 New Jersey Avenue NW, Washington, D.C. 20001.
After welcoming remarks by Klaus Dannenberg, AIAA's deputy executive director, an industry panel will be moderated by aerospace consultant Patti Grace Smith, a former FAA Associate Administrator for Commercial Space Transportation. Featured panelists include: Mike Gold, director of the Washington, D.C. area office of Bigelow Aerospace; George Sowers, vice president for business development and advanced programs at the United Launch Alliance; Max Vozoff, director of civil business development for Space Exploration Technologies; and Frank L. Culbertson, senior vice president for human space programs at Orbital Sciences Corporation.
A government panel will follow, moderated by Michael Beavin, senior program analyst at the Department of Commerce Office of Space Commercialization. Featured panelists include: Valin Thorn, deputy program manager of NASA's Commercial Crew & Cargo Program; Ken Davidian, the "Encourage, Facilitate, and Promote" program lead at the FAA Office of Commercial Space Transportation; Chan Lieu, senior professional staff member at the U.S. Senate Committee on Commerce, Science, and Transportation; and Jeff Bingham, senior advisor on space and aeronautics for the minority, U.S. Senate Committee on Commerce, Science, and Transportation.
Closing remarks will be made by Charles Miller, senior advisor for commercial space in NASA's Innovative Partnerships Program.
AIAA President David Thompson stated, "This gathering provides an important opportunity to discuss the future of commercial and government interaction in space. As commercial firms and government agencies increase their use of space, it is critical that we examine the needs of both enterprises, and the designs for commercial crew sustainment and cargo transportation systems to meet those needs. This gathering will give attendees a comprehensive look at those needs and the systems which will meet them."
Although admission is free and open to the public and media, space is limited. Please RSVP to commspace_panel@aiaa.org to register. Please indicate any media affiliation for reserved seating. For additional information, please contact Duane Hyland at 703.264.7558 or duaneh@aiaa.org.
AIAA is the world's largest technical society dedicated to the global aerospace profession. With more than 35,000 individual members worldwide, and 90 corporate members, AIAA brings together industry, academia, and government to advance engineering and science in aviation, space, and defense. For more information, visit www.aiaa.org.