HP Wins NASA Contract Worth up to $5.6 Billion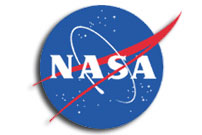 HP (NYSE:HPQ) has been awarded a seven-year contract worth up to $5.6 billion by the U.S. National Aeronautics and Space Administration (NASA) to provide a wide range of technology as needed by U.S. federal government agencies.
HP products to be provided under the indefinite delivery indefinite quantity (IDIQ) contract, called the NASA Solutions for Enterprise-Wide Procurement (SEWP) IV Class 5, include desktops, workstations and blade PCs with Linux and Unix capabilities, servers and printers, among other offerings. The entire federal government and its authorized prime contractors can purchase HP technology through SEWP IV. In addition, the U.S. Department of Veterans Affairs has made NASA SEWP IV its mandatory contract for the acquisition of technology.
"As the federal government looks to maximize investments, reduce costs and increase efficiencies, it needs a technology partner that delivers products and complete solutions that operate seamlessly in complex IT environments," said Jack Novia, managing director and senior vice president, Technology Solutions Group – Americas, HP. "With this NASA SEWP IV contract, HP is pleased to extend our partnership with federal government agencies and help them accomplish their mission goals." HP has delivered more than $620 million worth of products and services to federal government agencies from 1992-2007 through the previous NASA SEWP II and SEWP III contracts.
The NASA SEWP IV Government-wide Acquisition Contract (GWAC) provides the latest in information technology solutions for all federal agencies. SEWP IV offers:
low prices – guaranteed at or below U.S. General Services Administration schedule prices;

the lowest surcharge (0.6 percent), capped at $18,000 for orders more than $3 million;

an easy and fast ordering procedure with personalized customer support and order tracking. Through SEWP IV, agencies can find a fit for their needs at the best value by choosing the right solutions offered directly by leading hardware and software manufacturers and experienced government integrators.
About HP
HP focuses on simplifying technology experiences for all of its customers – from individual consumers to the largest businesses. With a portfolio that spans printing, personal computing, software, services and IT infrastructure, HP is among the world's largest IT companies, with revenue totaling $97.1 billion for the four fiscal quarters ended April 30, 2007. More information about HP is available at www.hp.com.
Note to editors: More news from HP, including links to RSS feeds, is available at www.hp.com/hpinfo/newsroom/.
This news release contains forward-looking statements that involve risks, uncertainties and assumptions. If such risks or uncertainties materialize or such assumptions prove incorrect, the results of HP and its consolidated subsidiaries could differ materially from those expressed or implied by such forward-looking statements and assumptions. All statements other than statements of historical fact are statements that could be deemed forward-looking statements, including but not limited to statements of the plans, strategies and objectives of management for future operations; any statements concerning expected development, performance or market share relating to products and services; anticipated operational and financial results; any statements of expectation or belief; and any statements of assumptions underlying any of the foregoing. Risks, uncertainties and assumptions include the achievement of expected results and other risks that are described from time to time in HP's Securities and Exchange Commission reports, including but not limited to the risks described in HP's Quarterly Report on Form 10-Q for the fiscal quarter ended Jan. 31, 2007. HP assumes no obligation and does not intend to update these forward-looking statements.
© 2007 Hewlett-Packard Development Company, L.P. The information contained herein is subject to change without notice. The only warranties for HP products and services are set forth in the express warranty statements accompanying such products and services. Nothing herein should be construed as constituting an additional warranty. HP shall not be liable for technical or editorial errors or omissions contained herein.