Houston Leaders: Obama "United Nations" NASA Space Plan Threatens National Security/Economy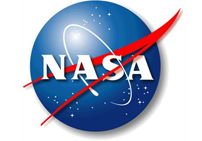 HOUSTON – Greater Houston Partnership leaders today expressed skepticism regarding President Barack Obama's "United Nations" approach to the long-term U.S. space policy that would pursue cooperative activities with international partners.
The proposed redirection of the space policy is an unprecedented move that some in Congress and the GHP, the primary business advocate for the 10-county Houston region, believe would threaten our national security and leadership in space.
In a statement issued earlier this week about his new "National Space Policy," President Obama said, "No longer are we racing against an adversary; in fact, one of our central goals is to promote peaceful cooperation and collaboration in space, which not only will ward off conflict, but will help to expand our capacity to operate in orbit and beyond…"
"While we think the Administration's plan is well-intended, we question the wisdom of its United Nations approach to our homeland security," said Jeff Moseley, President and CEO of GHP. "International cooperation is important for scientific advances but can never replace our own interest in defending our shores."
Moseley added, "It is useful to remember that our allies today could be our adversaries tomorrow. So it is important from a competitive standpoint that we not abandon the independence of our space exploration program and allow any country to forge ahead of us in space leadership. Our national security and economy is very dependent upon a space program that should remain independent and uncompromised."
GHP reiterated its position in urging the Administration to reconsider the retirement of the space shuttle and cancel its plan in the FY2011 NASA budget to eliminate the Constellation program – in favor of "hoped for" commercially developed capabilities that are still several years away, assuming there are no further setbacks.
Retiring the space shuttle while also terminating the Constellation program in the face of such a long gap before the commercial industry can carry U.S. astronauts safely into low earth orbit would deal a severe blow to Houston and the nation. It also would compromise America's leadership in space, GHP leaders said.
If the Constellation program is not continued in the administration's FY2011 budget, the Johnson Space Center could lose up to 7,000 direct and indirect jobs with a resulting loss of income and expenditures reaching $1 billion in the Houston region. Once these jobs are lost, it will be extremely difficult, if not impossible, to replace the expertise that built our current space flight capabilities.
GHP is calling upon the Administration to produce a blueprint for NASA's human space flight program that continues to inspire America's youth to careers in science and technology. The blueprint also must build upon – not abandon – the nearly $10 billion already invested in Constellation as well as maintain our ability to transport U.S. astronauts and supplies to the nearly completed International Space Station.
For more information on the Houston region, call 713-844-3647 or visit houston.org.
###
The Greater Houston Partnership is the primary advocate of Houston's business community and is dedicated to building regional economic prosperity. It represents 10 counties: Austin, Brazoria, Chambers, Fort Bend, Galveston, Harris, Liberty, Montgomery, San Jacinto and Waller.
Opportunity Houston is an aggressive five-year marketing and lead generation program that will help grow jobs, increase capital investment and expand foreign trade for the region by the end of 2015. Visit the Greater Houston Partnership on the World Wide Web at houston.org.