High School Students Send Experiments Flying with NASA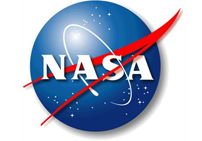 CLEVELAND — NASA's Balloonsat High Altitude Flight Days will launch four student teams' experiments to near space environment of the stratosphere (an altitude of about 100,000 feet) on a NASA weather balloon on Wednesday, May 26 between 9:30 and 10 a.m. The launch will take place at the New London Recreational Park baseball fields in New London, Ohio. Media should enter at the corner of Blake and Grove streets.
The high school teams launching their experiments are:
Charlottesville High School, Charlottesville, Va., "The effect of near space conditions on Escherichia coli bacteria."
Upper ST. Clair High School, Upper ST. Clair, Pa., "The effect of near space conditions on microbial life forms."
Stansbury High School, Stansbury, Utah, "Thermal moisture penetration."
North Carolina School of Science and Mathematics, Durham, N.C., "Variations on polyethylene hard disk radiation shields."
Teams will recover their experiments and present their findings at Glenn's Balloonsat Symposium on Thursday, May 27 at 9 a.m. This launch event and similar education programs help NASA attract and retain students in science, technology, engineering and mathematics disciplines critical to the agency's future missions. NASA's student Balloonsat competition is sponsored by Teaching from Space, a NASA Education Office at NASA's Johnson Space Center in Houston, the Educational Programs Office at Glenn and the Ohio Space Grant Consortium.
Media interested in attending this event should contact Jeannette Owens at Jeannette.P.Owens@nasa.gov, or 216-433-2990 by 5 p.m., Tuesday, May 25.
For further information on this competition, visit: http://www.grc.nasa.gov/WWW/balloonsat/
For more information about NASA's education programs, visit: http://www.nasa.gov/education
For information about NASA's Glenn Research Center, visit: http://www.nasa.gov/glenn