Goldman to Retire as Director of NASA's Marshall Space Flight Center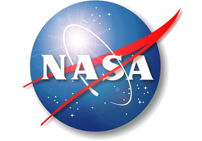 HUNTSVILLE, Ala. – Arthur E. "Gene" Goldman, director of NASA's Marshall Space Flight Center in Huntsville, Ala., is retiring from the agency to accept a management position at Aerojet in Huntsville, effective Aug. 3. Robin Henderson, Marshall's associate director, will serve as acting center director following his departure.
His departure ends a 22-year career with NASA that began in 1990 as a project engineer in the Marshall space shuttle project integration office.
Goldman has been the acting center director at Marshall since March 5 when Robert Lightfoot began his assignment as NASA acting associate administrator at NASA Headquarters. Previously, beginning March 2010, Goldman served as the center's deputy director.
"Gene's technical expertise and management skills will be missed, not only at Marshall, but across the entire agency," said NASA Administrator Charles Bolden. "We are grateful for his service to NASA and wish him the best in his next endeavor."
Goldman describes his time at NASA as the finest in his professional career.
"Working for NASA and supporting the Space Shuttle Program was a dream come true for me," said Goldman. "It has been an honor and a privilege to work on NASA's human spaceflight programs, both at Marshall and across the Agency for more than two decades."
Prior to his most recent posts at Marshall, Goldman served as the director of NASA's John C. Stennis Space Center near Bay St. Louis, Miss., from 2008 until 2010 and deputy director at Stennis from 2006 to 2008.
For Goldman and Henderson's full biographies, visit: http://www.nasa.gov/centers/marshall/about/leadership.html
For more information about Marshall, visit: http://www.nasa.gov/marshall