Glenn Names Astronaut Mike Foreman Chief of External Programs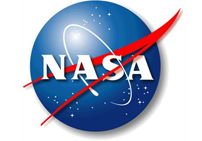 Cleveland — Veteran astronaut Michael J. Foreman has been named chief of External Programs at NASA's Glenn Research Center by Glenn Acting Director Ramon "Ray" Lugo.
"I am happy that Mike agreed to join the staff of Glenn Research Center," said Lugo. "Having a veteran of spaceflight, who happens to be a native of Ohio, will help us inspire the next generation of space explorers here in Northeast Ohio."
Foreman is assuming the role for one year and will retain his position in the astronaut corps.
In his new position, Foreman will oversee both Community and Media Relations and Educational Programs Offices. He is responsible for the development and implementation of educational, informational and outreach programs that contribute to scientific literacy and communicate NASA Glenn's mission and vision to the public — locally, nationally and internationally.
"Mike's record of outstanding leadership contributions as an astronaut and his experiences across multiple disciplines make him extremely qualified to lead the External Programs Division, said Robyn Gordon, director of Center Operations. "I look forward to working with him to the benefit of the Center Operations Directorate and the center."
A native of Wadsworth, Ohio, Foreman was selected to join the astronaut corps in 1998. A veteran of two space flights, Foreman flew on STS-123 in March 2008, and STS-129 in November 2009, and has logged over 637 hours in space, including 32 hours and 19 minutes during five spacewalks.
Foreman received his Bachelor of Science degree in aerospace engineering from the U.S. Naval Academy and a Master of Science degree in aeronautical engineering from the U.S. Naval Postgraduate School.
For a photo and biographical information on Foreman, visit: http://www.jsc.nasa.gov/Bios/htmlbios/foreman.html