First CASIS-Sponsored Payloads Berthed to the International Space Station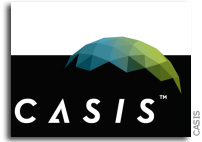 The Center for the Advancement of Science in Space (CASIS), is proud to announce its first sponsored payloads berthed with the International Space Station (ISS) on Sunday, January 12. Orbital Sciences Corporation's Cygnus capsule successfully berthed with the ISS, marking the completion of its first full ISS resupply mission. CASIS is tasked with managing and promoting research on board the ISS U.S. National Laboratory.
Research on board Orbital's Cygnus capsule included a range of experiments from physical science, life sciences and education related payloads. On its test flight in September 2013, the Cygnus capsule transported three CASIS-funded education payloads from the Student Spaceflight Experiments Program (SSEP). However, this flight signifies the first major payloads that CASIS brokered through its own outreach activities.
Below is an overview of the major payloads now on board the ISS sponsored by CASIS:
Antibiotic Effectiveness in Space (AES-1)
This investigation will examine how spaceflight-induced changes in bacterial susceptibility to antibiotics relate to antibiotic resistance in disease treatment on Earth. By studying physical and gene expression changes in bacteria in space, scientists hope to uncover the mechanisms involved in antibiotic susceptibility and resistance. This may help in identifying new targets for antibiotics or new approaches to reduce resistance of disease-causing bacteria.
Ants In Space (CSI-06)
This experiment analyzes the interrelationship between the interaction rate of a group of ants and the density of the group in normal gravity conditions versus microgravity. This and related experiments are designed to engage the K-12 community on Earth in near real-time ISS science.
Binary Colloidal Alloy Test: Low Gravity Phase Kinetics Platform (BCAT-KP)
This investigation will use the absence of buoyancy-driven convection in microgravity to examine aspects of complex fluid physics — specifically, the movement of particles within colloids and the way these mixtures crystallize, melt and undergo phase separation. A fundamental understanding of the underlying physics needed to stabilize everyday commercial products may help in the development of new colloidal materials and product formulations with unique properties. These improved products may have enhanced performance, longer shelf life and lower manufacturing costs.
Story Time From Space
Patricia Tribe, T2 Sciences & Math Education Consultants and Dr. Jeffrey Bennett, Author
This project aims to bring space station science to communities through the simple beauty of reading a book to a child. Crewmembers on the International Space Station host Story Time From Space by producing videotaped readings from a children's book, which are later broadcast on Earth. The astronauts also complete simple demonstrations that accompany the science, technology, engineering and math concepts in the books. The videos are edited and posted to an online library, with related educational materials, for use by educators and parents.
National Center for Earth and Space Science Education – Falcon NR Module-9 (S/N1007)
As part of the Student Spaceflight Experiments Program (SSEP), CASIS has funded a variety of student experiments that will be investigated on board the ISS.
Cygnus also carried up a historic mission from NanoRacks, which is a CASIS enabler. The mission payload includes 33 satellites, biologicals (partly funded by CASIS), new NanoRacks research hardware and 16 sets of NanoRacks' CubeSat deployers, all taken together which usher in a robust era of station utilization, of which CASIS is proud to support.Additionally, the Cygnus capsule carried many National Laboratory payloads transitioned to CASIS management upon inception of the organization in late 2011. These investigations combined with CASIS-brokered research equal the largest National Laboratory payload delivery ever to the ISS.
"The past few days have been the most important to date for our organization," said President and Executive Director, Gregory H. Johnson. "CASIS congratulates our launch partner, Orbital Sciences Corporation, for successfully launching and transitioning research to the International Space Station. With this successful mission, CASIS now has research that we have brokered on board the station and we are extremely confident that future missions will have an even greater presence of quality research, benefitting humankind."
In February 2014, fellow launch provider Space Exploration Technologies Corporation (SpaceX) is slated to send additional CASIS-sponsored investigations on board its Dragon capsule. To learn more about the research destined for the ISS during the first official launch increment period for CASIS, Advancing Research Knowledge 1 (ARK1), please visit:ark1.iss-casis.org