Educators Selected For NASA Explorer Schools Summer Workshops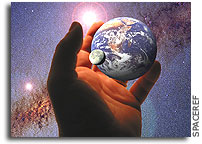 NASA has selected 50 elementary, middle and high school educators from across the nation to work side by side with agency scientists and engineers to learn research techniques and identify connections to science, technology, engineering and mathematics (STEM) education.
The educators were chosen for these workshops because they demonstrated exemplary classroom practices and innovative use of NASA Explorer Schools (NES) resources to engage students in STEM activities. They will participate in one of four workshops that will take place between June 18 and July 26 at various NASA centers. This year's workshops are Extreme Green at the Glenn Research Center in Cleveland; Airborne Research Experience at Dryden Flight Research Center in Edwards, Calif.; There is More to Light than Meets the Eye at the Goddard Space Flight Center in Greenbelt, Md.; and Atmospheric Science at Wallops Flight Facility on Wallops Island, Va.
The NES project invests in STEM educator development to help teachers inspire and engage the future scientists, engineers and technicians that NASA needs to continue its missions. The program offers a variety of educational assets, including classroom videos, educational concept lessons, professional development activities and live video chats.
For a complete list of the NES teacher participants, visit: http://go.nasa.gov/Lt3Pr8
For more information about NASA Explorer Schools program, visit: http://explorerschools.nasa.gov
For more information about NASA education programs, visit: http://www.nasa.gov/education