Department of Homeland Security Secretary Visits NASA Ames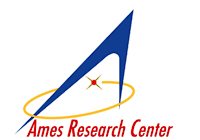 MOFFETT FIELD, Calif. – Department of Homeland Security Secretary Michael Chertoff visited NASA's Ames Research Center yesterday to see first-hand how NASA technology helps the nation deal with disasters ranging from the widespread wildfires raging throughout California, to the horrific hurricanes throughout the country that each year wreak havoc and leaves thousands of people homeless in their wake.
During a brief visit yesterday afternoon, Chertoff saw a demonstration of the hyperwall-2, a high-resolution visualization system displaying images from the wildfires, learned about the key role that Ames' Disaster Assistance and Rescue Team (DART) plays in preparing for disasters such as earthquakes, floods and fires.
Chertoff also learned how nanotechnology is being used in a variety of new technologies, such as a revolutionary biosensor that can detect trace amounts of specific bacteria, viruses and parasites and help prevent the spread of potentially deadly biohazards in water, food and other contaminated sources.
"NASA is proud of this new exciting technology that is helping our country deal with disasters ranging from the raging wildfires that have consumed thousands of acres here in California, to the horrific hurricanes that have devastated so many other states," said S. Pete Worden, director of NASA Ames Research Center.
Earlier this summer, a remotely piloted aircraft carrying a NASA sensor flew over much of California, gathering information to help firefighters battle more than 300 wildfires burning throughout the state. The flights by NASA's unmanned Ikhana aircraft used a sophisticated Autonomous Modular Scanner (AMS) developed at Ames.
The flights originated from NASA's Dryden Flight Research Center at Edwards Air Force Base, Calif. Ikhana's onboard sensor can detect temperature differences from less than one-half degree to approximately 1,000 degrees Fahrenheit. The scanner operates like a digital camera with specialized filters to detect light energy at visible, infrared and thermal wavelengths.
The real-time, high-resolution Ikhana /AMS-acquired fire data were merged with fire detection data generated by NASA's Goddard Space Flight Center, Greenbelt, Md., from the Moderate Resolution Imaging Spectroradiometer (MODIS) satellite system. These collaborative efforts vastly improved the utility of the disaster data used by the fire management community.
NASA and the U.S. Department of Agriculture's Forest Service have partnered to obtain imagery of the wildfires in response to requests from the California Department of Forestry and Fire Protection, the California Governor's Office of Emergency Services and the National Interagency Fire Center.
The Department of Homeland Security has oversight for the Transportation Security Administration, U.S. Customs and Border Protection, U.S. Secret Service, and the Federal Emergency Management Agency (FEMA) whose missions benefit from technologies and capabilities being developed at Ames and within NASA.