D-Sat Space Debris Mitigation Mission Successfully Launched By D-Orbit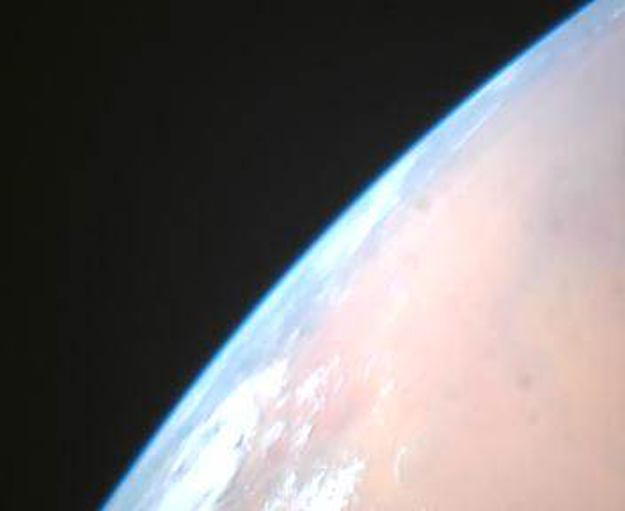 Fino Mornasco, Italy, June 23th, 2017: D-Sat, the first nanosatellite with the ability to remove itself from orbit in a direct and controlled way through a dedicated device at the end of its mission, was successfully launched on Friday June 23rd, 2017, from Satish Dhawan Space Centre in India atop a PSLV rocket.
The satellite, built and operated by D-Orbit LLC, is the first in-orbit demonstration of D-Orbit Decommissioning Device (D3), a smart and independent propulsive system designed to decommission a satellite with a direct and controlled propulsive maneuver at the end of a space mission even if the main satellite has become unresponsive. The same technology can be scaled up to decommission spacecraft of up to 5 tons.
"This mission is a milestone in how we deal with the problem of space debris" said Luca Rossettini, D-Orbit founder and CEO. "We believe that everything that goes up should come down as soon as it served its purpose, and we want to provide a practical and affordable solution to enable this vision. Our dream is to have a D3 installed in every new satellite by 2025."
The commercial aspect of the mission is funded through a EU Horizon 2020 grant called "SME instrument", under grant agreement No 711193 for D3 Project. The scientific part of the mission is partially funded by a crowdfunding campaign on Kickstarter accessible from the following link: https://www.kickstarter.com/projects/433487168/d-sat
D-Orbit LLC is an Italian space system company specialized in products and services to streamline commissioning and decommissioning of satellites and constellations, reducing system complexity and cost of operation, and increasing lifetime, reliability, and revenues.
For more information, check the mission website dsat.space.
For additional information and to schedule an interview with a member of our team, don't hesitate to get in touch with us!
Caterina Cazzola
Communication Office – Crowdfunding Campaign Manager
[email protected]
[email protected]
+39 340 2840 792
Skype ID: Veronacat
Check out our online presence: dsat.space
Facebook: facebook.com/dsat.space
Twitter: twitter.com/dsatspace
Instagram: Instagram.com/dsat.space
Linkedin: linkedin.com/company/d-sat-
To download the press kit, visit: dsat.space/press