Congresswoman Kosmas' Statement on Release of NASA Budget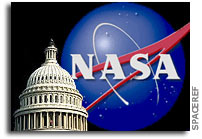 (Washington, DC) – Today, in response to the release of NASA budget details, Congresswoman Suzanne Kosmas (FL-24) issued the following statement:
"The budget released today unfortunately confirms our fears about plans for NASA. The President's proposal lacks a bold vision for space exploration and begs for the type of leadership that he has described as critical for inspiring innovation for the 21st century.
"Leaving NASA with no detailed plan or timeline for exploring beyond Earth's orbit will cede our international leadership in space, cost our country the numerous economic benefits of human spaceflight, and fail to inspire this and future generations to excel in science and technology.
"The cancellation of Orion is especially troubling and goes against the recommendations of the Augustine Commission. The State of Florida has made significant investments to prepare KSC facilities for Orion, and the Space Coast anticipated, invested in, and planned for the commitment to be fulfilled in order to help preserve jobs.
"Though I welcome the investments in infrastructure at Kennedy Space Center, not knowing when, or even if, the next human spaceflight launches will occur makes it difficult to retain the Space Coast's highly skilled workforce and maintain America's international leadership in space.
"The President's proposal is unacceptable, and I will work with my colleagues from both parties to develop a plan for space exploration that maintains a robust human spaceflight program, minimizes the gap, and protects jobs in Central Florida and throughout the country."