Col. Gregory H. Johnson Named CASIS Executive Director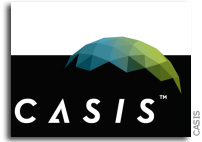 Today, Gregory H. Johnson, Colonel (Ret), was named executive director for the Center for the Advancement of Science in Space (CASIS) – the nonprofit entity selected by NASA to manage the utilization of the International Space Station (ISS) U.S. National Laboratory. Col. Johnson will assume his role effective September 1, 2013.
As executive director, Col. Johnson will lead the CASIS organization to identify novel applications and new partnership opportunities advancing use of our nation's orbiting laboratory.
"Col. Johnson's combination of experience within our nation's space program, leadership skills and familiarity with the aerospace industry make him an ideal fit for CASIS," said CASIS Board of Directors Chair Dr. France Cordova. "With Col. Johnson's appointment by the Board, a critical role within the organization has been filled. He will drive forward the mission of CASIS, which is to enable and maximize use of the ISS National Laboratory as a unique resource for scientific discovery, technology development and education."
The ISS U.S. National Laboratory is focused on accelerating basic discoveries and innovation in areas that require microgravity and other extreme conditions uniquely provided by space. The facility offers opportunities for basic and applied research in the biological sciences, biotechnology, human health, physical and materials science, Earth and space imaging, and engineering research and development that will both advance our efforts in space and contribute to improving life on our planet.
"It is an honor to accept the role of executive director with CASIS and promote the benefits of conducting research on the ISS," said incoming CASIS Executive Director Col. Gregory H. Johnson. "To see the strides this organization has made in less than two years of existence is highly encouraging, and I look forward to working alongside the CASIS staff as we continue to enhance the scope of spaceflight research and enable groundbreaking innovations for the benefit of humankind."
Col. Johnson was selected as a NASA Astronaut in 1998 and ultimately piloted two Space Shuttle missions (STS-123 and STS-134, both aboard Space Shuttle Endeavour) where he spent nearly 32 days in orbit and contributed to the assembly of the ISS. In October 2011, Col. Johnson began a rotational assignment as the associate director of external programs at NASA Glenn Research Center in Cleveland, OH. In that role, Col. Johnson managed all public affairs, outreach and educational programs at the Center.
Before NASA, Col. Johnson was a decorated officer and pilot with the United States Air Force. Col. Johnson flew 34 combat missions in support of Operation Desert Storm and 27 missions during Operation Southern Watch. In 1994, he was assigned to the 445th Flight Test Squadron at Edwards Air Force Base, where he flew and tested the F-15C/E, NF-15B and other aircraft. During his nearly 25 years in the U.S. Air Force, Col. Johnson logged over 5,000 flight hours in more than 50 different aircraft.
Col. Johnson received his B.S. in aeronautical engineering from the U.S. Air Force Academy, his M.S. in flight structures engineering from Columbia University and his M.B.A. from the University of Texas at Austin.