CASIS to Host Inaugural Education Event "CASIS Academy Live"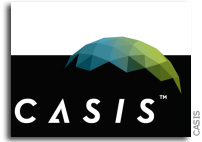 The Center for the Advancement of Science in Space (CASIS), the nonprofit organization promoting and managing research and technology development onboard the International Space Station (ISS) U.S. National Laboratory will host the inaugural education event, "CASIS Academy Live" at the Space Life Sciences Lab and Kennedy Space Center Visitor Complex on Friday, November 15. Local high school students will spend the day interacting with CASIS Senior Research Pathway Manager Dr. Mike Roberts and former NASA astronaut Wendy B. Lawrence, touring research facilities and conducting a laboratory experiment focused on microbes in space.
CASIS Academy Live is designed to make the research CASIS facilitates on the ISS U.S. National Laboratory accessible and comprehensible to students and encourage participation in Science, Technology, Engineering and Mathematics (STEM) disciplines. Dr. Mike Roberts will outline the role of CASIS in managing and promoting research on the ISS. Dr. Roberts holds a Ph.D. in Population Biology and has conceived, designed and assisted multiple space research experiments. Afterwards, students will extract DNA from their own cheek cells in order to learn about DNA extraction – a process integral to the fields of biotechnology and genomics – in order to better understand the techniques used to study life on Earth and in space.
Former astronaut Wendy B. Lawrence will then speak to students about the importance of education and how STEM fields can help open many doors for potential careers. Lawrence herself is an excellent example; she received a Bachelor of Science degree in ocean engineering from the U.S. Naval Academy in 1981 and later a Master of Science degree in ocean engineering from the Massachusetts Institute of Technology (MIT) and the Woods Hole Oceanographic Institution (WHOI). A Naval aviator and helicopter pilot, she was selected as an astronaut in 1982 and flew on four shuttle flights including a flight to the Russian Space Station Mir. Since retiring from the Navy and from NASA she has remained active in STEM education, working with Sally Ride Science to reach elementary and middle-school students. She has also worked with university students in a variety of settings.
"Education is central to the CASIS mission in promotion of the National Laboratory to tomorrow's researchers and engineers," said CASIS Director of Operations, Ken Shields. "Through CASIS Academy Live, students of all ages will have the opportunity to understand how the research we sponsor at CASIS has the ability to effect positive change to those on Earth in a simple, interactive format designed to ignite the fire of creativity and innovation among the youth of today. We are pleased to have Wendy Lawrence and Mike Roberts with us for this inaugural CASIS Academy Live event, providing a wonderful learning experience for students."
CASIS Academy is an interactive learning website created to educate middle school students about the ISS and to pique their interest through multimedia videos and features, please visit www.casisacademy.org
Educator resources complementing CASIS Academy that support national education standards can be found at www.iss-casis.org/educators