CASIS to Fund Unsolicited Proposal From the Department of Veterans Affairs in Anti-Cancer Research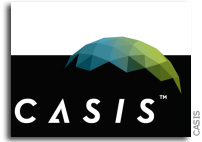 The Center for the Advancement of Science in Space (CASIS), the nonprofit organization managing research onboard the International Space Station (ISS) U.S. National Laboratory, today announced the funding of an unsolicited proposal with the Department of Veterans Affairs for approximately $300,000 to utilize the ISS discovery platform to evaluate known and novel anti-cancer drug therapies.
Through this funding, Dr. Timothy Hammond of the Department of Veterans Affairs seeks to investigate a yeast-based assay that is used in developing drug therapies on the ground. Previous investigations on the U.S. Space Shuttle showed changes in this assay in space. Hammond seeks to demonstrate that these changes can be used for discovery and evaluation of drugs such as cancer therapeutics. Initial experiments studying existing drugs may reveal new uses for these drugs–while optimizing the experimental methodology and paving the way for future experiments.
This announcement marks the first official research proposal agreement between CASIS and a government agency.
"Today's announcement demonstrates the National Laboratory is available for all to utilize, ranging from government agencies and academic institutions to commercial entities," said CASIS Interim Executive Director Jim Royston. "We look forward to continuing to expand our list of qualified researchers to maximize this unparalleled technical platform."
CASIS evaluates unsolicited proposals on a regular basis for scientific and economic merit and potential impact. In some instances, CASIS can provide funding to assist highly qualified research to be performed on the ISS U.S. National Laboratory.
For additional information about unsolicited proposals, including instructions on submitting research ideas, please visit: http://www.iss-casis.org/Opportunities/UnsolicitedProposals.aspx
About CASIS: The Center for the Advancement of Science in Space (CASIS) was selected by NASA in July 2011 to maximize use of the International Space Station (ISS) U.S. National Laboratory through 2020. CASIS is dedicated to supporting and accelerating innovations and new discoveries that will enhance the health and wellbeing of people and our planet. The CASIS goal is to bring the magic of space down to earth. For more information, visit www.iss-casis.org.
About the ISS National Laboratory: In 2005, Congress designated the U.S. portion of the International Space Station as the nation's newest national laboratory to maximize its use for improving life on Earth, promoting collaboration among diverse users and advancing STEM education. This unique laboratory environment is available for use by other U.S. government agencies and by academic and private institutions, providing access to the permanent microgravity setting, vantage point in low earth orbit and varied environments of space. The ISS National Laboratory Office at NASA's Johnson Space Center currently facilitates research initiatives on board the station's National Lab, but management of America's only in-orbit laboratory is transitioning to CASIS.