CASIS & PGA Hosting STEM Camp This Week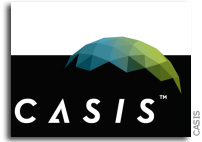 PORT ST. LUCIE, Fla. – Combining instruction in the principles of both science and golf, 20 Title I students from St. Lucie County Schools will take part in the first-ever PGA STEM Enrichment Camp at the PGA Center for Golf Learning and Performance this week, June 18-22.
The five-day camp is a partnership between St. Lucie County Schools, The Center for the Advancement of Science in Space (CASIS) and the PGA Center for Golf Learning and Performance. The program is designed to introduce upcoming seventh and eighth grade students, who attend schools with high percentages of children receiving free or reduced lunches, to three hours a day of STEM–Science, Technology, Engineering and Math–activities relating to the physics of golf, followed by two hours of daily golf instruction. CASIS will provide engineers each day, and retired NASA Space astronaut Jon McBride is scheduled to speak on June 22 on the importance of STEM careers, so students can make the connection between the activities they are conducting and opportunities for the future. The goal of the camp is to encourage these students to think like engineers and problem solvers as they learn how to play the game. In addition, students will discover the many careers in the golf industry that thrive with each new advance in technology, such as club, course, ball and shoe design, as well as the opportunities that exist in aerospace, engineering and math careers.
"The PGA Center for Golf Learning and Performance is excited to bring in these students to learn that the game of golf is a fun application of science and learning that offers a lifetime of opportunity," said Bob Baldassari, PGA Senior Director of Player Development, who was instrumental in working with the school system to create the pilot program. "We are delighted to work with St. Lucie County Schools and the Center for Advancement of Science in Space to deliver a state-of-the-art curriculum that fosters the growth of the game and the education of children at a critical juncture in their lives."
"The game of golf provides a fun way for students to engage in an activity that teaches them fundamental elements of math and physics, a step toward fostering interest in future STEM-related careers," added CASIS Interim Director Jim Royston. "The next generation of engineers and research scientists will be made up of the types of individuals that participated in engaging programs like this. We are pleased to have the opportunity to work with the PGA Center for Golf Learning and Performance on such a unique program for today's students."
Among the STEM activities will be experiments to build Ping-Pong ball launchers to simulate laws of golf ball flight and the creation of LEGO-type racers to test the speed and layout of greens. The students will then receive specialized golf instruction from PGA Professionals on staff, including the use of the state-of-the-art technology for swing analysis and clubfitting.
"We chose the PGA Center for Golf Learning and Performance because it is such an outstanding facility, especially with the technology it offers, such as Trackman for ball flight analysis and the SAM Putt Lab," said Steve Shotola, St. Lucie County School Board Science Curriculum Supervisor. "We want to see a very positive reaction for physics from the students from this experience."
Impoverished students rarely have an equal opportunity to experience activities, such as enrichment camps, that are afforded to other children. St. Lucie County Schools, CASIS and the PGA Center for Golf Learning and Performance are all looking to close this gap by providing a pilot program for other school systems and golf clubs to emulate.
All students attending received scholarships for their participation in the camp.