CASIS Names Bobby Block Director of Communications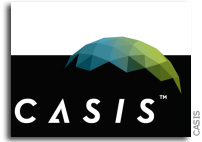 Seasoned Media and Communications Pro Will Lead CASIS PR Strategy
KENNEDY SPACE CENTER, FL. (March 6, 2012) – Today, Robert "Bobby" Block was named director of communications for the Center for the Advancement of Science in Space (CASIS) – the non-profit entity selected in 2011 by NASA to maximize utilization of the International Space Station (ISS) U.S. National Laboratory.
In this position, Block will be responsible for promoting the CASIS and ISS National Laboratory brands internationally through targeted communications, marketing and public relations campaigns. He will also lead an aggressive effort to build lasting partnerships with industry and stakeholder media.
Prior to joining CASIS, Block served as the vice president of corporate communications for Space Exploration Technologies (SpaceX), a commercial spaceflight company based in Hawthorne, CA. While at SpaceX, Block was credited by space industry media with making the company more "press friendly" and transparent. Prior to SpaceX, Block held senior-level news reporting positions at nationally-recognized organizations like Reuters, the Wall Street Journal and the Orlando Sentinel. He is an author and award-winning journalist with more than three decades of experience in media and public relations.
"Bobby brings high-level media and public relations expertise to our growing organization," said CASIS Interim Executive Director Jim Royston. "In the coming months, as he leads our branding and promotional efforts, I am confident we will significantly raise the profile of CASIS and the ISS National Lab in the international marketplace."
# # #
About CASIS: The Center for the Advancement of Science in Space (CASIS) was selected by NASA in July 2011 to maximize use of the International Space Station (ISS) U.S. National Laboratory through 2020. CASIS is dedicated to supporting and accelerating innovations and new discoveries that will enhance the health and wellbeing of people and our planet. For more information, visit www.iss-casis.org.
About the ISS National Laboratory: In 2005, Congress designated the U.S. portion of the International Space Station as the nation's newest national laboratory to maximize its use for improving life on Earth, promoting collaboration among diverse users and advancing STEM education. This unique laboratory environment is available for use by other U.S. government agencies and by academic and private institutions, providing access to the permanent microgravity setting, vantage point in low-earth orbit and varied environments of space. The NASA National Lab Office currently facilitates research initiatives on board the ISS NL, but management of the Nation's only on-orbit laboratory is now transitioning to CASIS.