CASIS Announces Life Science Investigations For Research Related to the ISS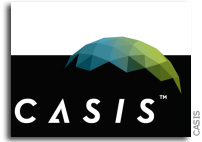 The Center for the Advancement of Science in Space (CASIS) today announced a series of unsolicited investigations focused on life science studies. CASIS is the organization responsible for managing the International Space Station (ISS) U.S. National Laboratory.
These unsolicited investigations represent targeted areas of emphasis in the life and biological sciences as determined by the CASIS Science and Technology Advisory Panel as well as the CASIS business development team. CASIS accepts projects through either of two pathways: a traditional, targeted solicitation for grants focused on high priority areas of research and technology development, and a less traditional unsolicited proposal process, whereby any U.S. researcher, academic institution, or commercial organization can submit a white paper describing an experiment that uses the unique environment of the ISS National Lab for Earth benefit. In some instances, CASIS can provide funding for unsolicited proposals based on scientific merit and potential benefit to the American taxpayer.
Below provides an overview of the announced unsolicited investigations:
Dr. Clifford Dacso from Baylor College of Medicine (Houston, TX) will lead a multi-year matching funds grant agreement that includes the collaboration of CASIS and multiple Houston/Texas Medical Center groups to improve health on Earth by studying pathologic changes that occur in microgravity. The interdisciplinary collaboration includes Dr. Dacso's team at Baylor College of Medicine and investigators in the College of Technology at the University of Houston and in the Electrical and Computer Engineering and Chemistry Departments at Rice University. The group will focus on approaches to unraveling the complexity of human illness by longitudinally evaluating health effects that arise from prolonged spaceflight but have direct application to Earth, including intracranial pressure and circadian rhythm disorders. In addition, the team will explore innovative applications of stem cell differentiation for therapeutic use as well as microfluidics and image enhancement technologies to improve analytical and diagnostic capabilities.
Dr. Alessandro Grattoni of the Houston Methodist Research Institute (Houston, TX) has developed a project in translational medicine to build upon another CASIS-sponsored project using the ISS to better understand fluid flow though very small channels (nanofluidics). This new project will utilize results from the nanofluidics project, experiments that cannot be performed under normal gravity, to aid in the development of a drug delivery implant that can be remotely controlled to release specific amounts of treatment–a form of individualized medicine.
Dr. Chia Soo from the UCLA School of Medicine (Los Angeles, CA) plans to evaluate novel approaches to treating osteoporosis through microgravity research. Since osteoporosis affects more than 200 million people worldwide, there is a need for new, innovative treatments–including drugs that promote bone formation. This project will test such a drug (based on a protein, NELL-1) in mice onboard the ISS, taking advantage of the accelerated bone loss that occurs in humans and animals during spaceflight.
"To date, CASIS has been impressed with the interest and opportunity that exists to conduct biomedical research onboard the ISS," said CASIS Chief Operating Officer Duane Ratliff. "These opportunities continue to expand on the investigations CASIS has brokered to date within this discipline, and from it we are optimistic that there will be discoveries made that will enable profound advancement in the care and understanding of the human condition."
For information about CASIS opportunities, including instructions on submitting research ideas, please visit www.iss-casis.org/solicitations