CASIS Announces Grant Awards for Enabling Technologies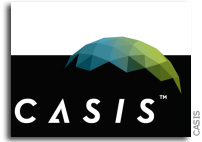 The Center for the Advancement of Science in Space (CASIS) has announced grant awards for three projects focused on enabling technologies from the International Space Station (ISS). These awards stem from the CASIS Request for Proposals (RFP) "Enabling Technology to Support Science in Space for Life on Earth." CASIS is the nonprofit organization managing research onboard the ISS U.S. National Laboratory.
The purpose of this RFP was to identify and support technology development projects that would enable increased use of ISS for Earth benefits—for example, improvements in hardware/capabilities or methods to improve bandwidth, throughput, or quality of future research projects. Awardees include:
Final award of grant money is contingent upon the acceptance of legal terms and conditions between recipients and CASIS .
"Today's award announcement is instrumental in the efforts of CASIS to enhance the capabilities that exist for research on the ISS," said CASIS Chief Operating Officer Duane Ratliff. "To enable world-class science, you need to have world-class facilities and innovative platforms to conduct research. The ISS already serves as an unparalleled platform for research and innovation, and through continued enhancements to the station, we will continue to open more opportunity to the research community and drive inquiry truly capable of groundbreaking discovery not capable on Earth."
For additional information about CASIS opportunities, including instructions on submitting a proposal, continue to check the CASIS solicitations site: www.iss-casis.org/solicitations