BBC World News launches a new series of Horizons exploring space innovation from NASA's Ames Research Centre in Silicon Valley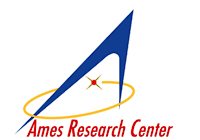 Now in its third year, a new series of Horizons starts Saturday 6th April on BBC World News.
London, 03 April 2013. The third series of Horizons will continue the search for the ideas and people tackling some of the big challenges facing our planet. This season, award-winning business journalist Adam Shaw and his team will report from a wide range of countries, including India, China, Japan, the United States, Norway and the Netherlands.
The first episode explores how scientific innovations in outer space are helping to improve health, fitness and wellbeing here on Earth. Adam visits NASA's Ames Research Centre in Silicon Valley, California, and talks to Professor Mason Peck, NASA's Chief Technology Officer. Professor Peck is charged with ensuring that the knowledge and skills developed from public funding of space mission science also benefit other sectors, by building innovative partnerships with industry and academia.
"We have affected the world in ways we can't even imagine," says Peck, "but the fact is NASA has a role in offering a benefit to all from what it's investing in. Taxpayers expect us to return that investment so the return in their investment in our technologies is spin-offs into the public. We have a role here in creating the future, enabling the future."
At the NASA Research Park, Adam visits two companies collaborating with NASA on projects they believe could not only improve the health of people here on Earth but also extend the boundaries of manned space exploration.
Adam tests out an exercise technology designed by Vasper Systems to increase the production of natural human growth hormones and help the body rejuvenate; a goal that NASA hopes could help prevent the effects of bone and muscle damage on astronauts in zero gravity.
He also meets the team behind the Scanadu Scout, an innovative home medical diagnostic tool that creates a personalised, real time health-feed by collecting the body's vital signs to help people better understand how their bodies function and provide more information to doctors.
Finally at SkyTran, Adam finds out how computer software designed to operate robots in space could play a pivotal role in a revolutionary new approach to mass urban transportation – a lightweight, high speed urban personal rapid transit concept designed around a network of elevated guide ways and magnetically levitated, driverless pods.
The sponsorship arrangement was facilitated by BBC Advertising, which sells advertising and sponsorship solutions on behalf of BBC World News and bbc.com.
Ends –
The Horizons series, sponsored by DuPont, airs weekly on Saturdays at 01:30 and 08:30, Sundays at 14:30 and 20:30 (all times GMT). Further information, online videos and behind the scenes content can be found at www.bbc.com/horizonsbusiness (non-UK only).
For all the latest news, behind-the-scenes pictures/videos and updates from Adam Shaw visit facebook.com/horizonsTVseries or on twitter at @horizonsbiz.
For more information contact: Jessica Culshaw, BBC World News at Jessica.Culshaw@bbc.co.uk Notes to editors:
The BBC attracts a weekly global audience of 239 million people to its international news services including BBC World Service, BBC World News television channel and bbc.com/news.
BBC World News and bbc.com/news , the BBC's commercially funded international 24-hour news and information platforms, are owned and operated by BBC Global News Ltd, a member of the BBC's commercial group of companies. BBC World News is available in more than 200 countries and territories worldwide, and over 350 million households and 1.8 million hotel rooms. The channel's content is also available on 152 cruise ships, 40 airlines and 23 mobile phone networks. For further information on how to receive BBC World News, download schedules or find out more about the channel, visit bbc.com/tvschedule. bbc.com is one of the most respected brands on the internet and the global news content on the site offers up-to-the minute international news and in-depth analysis for PCs, tablets and mobile devices to 58 million unique users each month.
For more information on BBC Advertising and sponsorship opportunities, see http://advertising.bbcworldwide.com.