Arianespace to launch THAICOM 5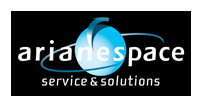 The Thaicom 5 satellite launch contract was signed at World Satellite Business Week 2005 by Dr. Dumrong Kasemset, Executive Chairman of Shin Satellite Plc, and Jean-Yves Le Gall, Chief Executive Officer of Arianespace. Christine Lagarde, French Minister for Foreign Trade, was present at the signing. This latest contract between Shin Satellite and Arianespace further confirms both the strategic space partnership between France and Thailand and French government support for the Thai space industry.
Coming less than four weeks after the successful launch of THAICOM 4 (IPSTAR), this contract reflects the sustained confidence of Shin Satellite, one of the major operators in the Asia-Pacific region, and is also clear recognition of Arianespace's high-quality launch service.
THAICOM 5 is slated for an Ariane 5 launch in 2006 from Europe's Spaceport in Kourou, French Guiana.
It will be the fifth satellite launched by Arianespace for the privately-owned Thai operator, following THAICOM 1 in December 1993, THAICOM 2 in October 1994, THAICOM 3 in April 1997 and THAICOM 4 (IPSTAR) on August 11, 2005.
Built by Alcatel Alenia Space, THAICOM 5 will weigh about 2,800 kg at launch, and will be fitted with 24 C-band and 14 Ku-band transponders. THAICOM 5 will provide telecom and television services throughout the Asia-Pacific from its orbital position at 78.5 degrees East. It will eventually replace the THAICOM 1 and 2 satellites.
Shin Satellite Public Company Limited, formerly Shinawatra Satellite, is the leading satellite communications company in Thailand. It deploys a fleet of satellites that provide an array of telecom services for Asia, Australia, Africa, the Middle East and a large part of Europe.