Arianespace to launch Japanese satellite SUPERBIRD-7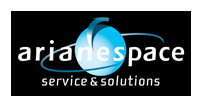 (Evry, France) Mitsubishi Electric has chosen Arianespace to launch the SUPERBIRD-7 satellite for Japanese operator Space Communications Corporation (SCC).
Jean-Yves Le Gall, Chief Executive Officer of Arianespace, announced today in Tokyo the signature of the launch contract for the SUPERBIRD-7 satellite.
23rd launch contract from Japan
The SUPERBIRD-7 contract is the 270th contract won by Arianespace since its founding in March 1980, and the 23rd won in Japan out of 32 open contracts in the commercial market.
SUPERBIRD-7 will be launched by an Ariane 5 in the first quarter of 2008 from the Guiana Space Center, Europe's Spaceport in Kourou, French Guiana.
The satellite will be built by Mitsubishi Electric, Japan's first satellite maker to enter the commercial market, at its Kamakura Works, using a DS2000 platform, within the scope of a turnkey contract with Japanese operator Space Communications Corporation (SCC). Weighing about 5,000 kg at launch, it will be positioned at 144 degrees East.
The SUPERBIRD-7 satellite will be fitted with 28 Ku-band transponders. From geostationary orbit, it will provide various communications services, including video and audio broadcast to home, CATV and mobile terminals, for the Asia-Pacific region with fixed and steerable spot beams.
SUPERBIRD-7 will be the 7th SCC satellite to be launched by Ariane.
"For us," said Arianespace CEO Jean-Yves Le Gall, "being chosen by Mitsubishi Electric to orbit this satellite for a leading Japanese telecom operator is an unerring mark of trust, and clear recognition of the quality and excellence of our Ariane launch service. We are equally proud and honored to continue to serve a customer as prestigious and loyal as Space Communications Corporation."
Aaron Lewis
Director of Media and Government Relations
Arianespace, Inc.
601 13th St. NW 710 North
Washington D.C. 20005
+1 (202) 628-3936 (main)
+1 (202) 628-3949 (fax)

www.arianespace.com