2nd Annual PGA STEM Enrichment Camp Blending Golf and Science For Title I Students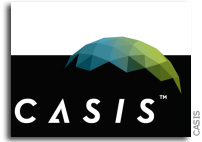 Title I students from St. Lucie County Schools will take part throughout this week in the 2nd PGA STEM Enrichment Camp, which will combine golf instruction with the principles of science at the PGA Center for Golf Learning and Performance, June 17-21.
The five-day camp is a partnership between St. Lucie County Schools, The Center for the Advancement of Science in Space (CASIS) and the PGA Center for Golf Learning and Performance. The program is designed to introduce 24 upcoming seventh and eighth grade students, who attend schools with high percentages of children receiving free or reduced lunches, to three hours a day of STEM-Science, Technology, Engineering and Mathematics-activities relating to the physics of golf, followed by two hours of daily golf instruction.
CASIS will provide engineers each day, including Mike Yagley, Director of Research & Testing at COBRA PUMA GOLF, who will speak on June 20 about his personal education and career and how science can be applied to a profession in the golf industry. To cap off the week, retired NASA astronaut Winston Scott is scheduled to speak on June 21, on the importance of STEM careers and his experiences in space.
The goal of the camp is to encourage these students to think like engineers and problem solvers, as they learn about fundamental math and science concepts both on Earth and onboard the International Space Station. In addition, students will discover the many careers in the golf industry that thrive with each new advance in technology, such as club, course, ball and shoe design, as well as the opportunities that exist in aerospace, engineering and math careers. Statistically, students in the United States are most likely to lose interest in science fields while in the middle grades. This camp targets students at this critical age, using golf and the interest of space as a tool to maintain and improve curiosity in STEM careers.
"The PGA Center for Golf Learning and Performance is delighted to welcome these students, so they can discover how the game of golf is a fun application of science and learning that offers a lifetime of opportunity," said Jimmy Terry, PGA general manager for PGA Village, which also encompasses the nearby PGA Golf Club and the onsite PGA Museum of Golf. "We are delighted to work with St. Lucie County Schools and the Center for Advancement of Science in Space to deliver a state-of-the-art curriculum that fosters the growth of the game and the education of children at a critical juncture in their lives."
"We are pleased to have the opportunity to once again work with the PGA Center for Golf Learning and Performance on engaging young students on the fundamental elements of math and science," said CASIS Interim Executive Director Jim Royston. "At CASIS, we believe that the ISS U.S. National Laboratory is one of the most powerful teaching platforms that can inspire our nation's youth. Additionally, it is important that students understand that the ISS and their favorite activities, including golf, share the same scientific properties."
Last year's inaugural program drew strong praise from Florida Gov. Rick Scott, who sent a handwritten note of congratulations for promoting the application of STEM principles within the game of golf to Title I students.
"It is exciting that St. Lucie Public Schools, the PGA Center for Golf Learning and Performance and CASIS have teamed up once again to provide a unique summer enrichment camp for St. Lucie County Title I students," commented School District of St. Lucie County's Steve Shotola. "By collaborating together, we are able to provide a unique high-tech inquiry based science and golf camp which improves the way our students learn science, mathematics, technology and engineering. As a result, students are able to make the connection between the hands-on, inquiry-based learning activities they are conducting to possible STEM and golf careers."
All students attending have received scholarships for their participation in the camp and COBRA PUMA GOLF will provide all participants with PUMA Golf caps and shirts.
###
About PGA Village: The Ryder, Wanamaker, and Dye Courses form a trio of world-class courses at PGA Golf Club, at PGA Village in Port St. Lucie, Fla. Having been ranked among the best golf resorts in America, PGA Village also features the award winning, 35-acre PGA Center for Golf Learning and Performance and the PGA Museum of Golf. PGA Golf Club exists to be one of the premier public-access resort facilities in America, complete with a Private Members Club, and serves as the home club for our 27,000 men and women PGA Professionals. For more information, please visit pgavillage.com.
About The PGA of America: Since its founding in 1916, The PGA of America has maintained a twofold mission: to establish and elevate the standards of the profession and to grow interest and participation in the game of golf. By establishing and elevating the standards of the golf profession through world-class education, career services, marketing and research programs, The PGA enables its professionals to maximize their performance in their respective career paths and showcases them as experts in the game and in the
multi-billion dollar golf industry. By creating and delivering world-class championships and innovative programs, The PGA of America elevates the public's interest in the game, the desire to play more golf, and ensures accessibility to the game for everyone, everywhere. As The PGA nears its centennial, the PGA brand represents the very best in golf.
About CASIS: The Center for the Advancement of Science in Space (CASIS) was selected by NASA in July 2011 to maximize use of the International Space Station (ISS) U.S. National Laboratory through 2020. CASIS is dedicated to supporting and accelerating innovations and new discoveries that will enhance the health and wellbeing of people and our planet. The CASIS goal is to bring the magic of space down to earth. For more information, visit www.iss-casis.org.
About the ISS National Laboratory: In 2005, Congress designated the U.S. portion of the International Space Station as the nation's newest national laboratory to maximize its use for improving life on Earth, promoting collaboration among diverse users and advancing STEM education. This unique laboratory environment is available for use by other U.S. government agencies and by academic and private institutions, providing access to the permanent microgravity setting, vantage point in low earth orbit and varied environments of space. The ISS National Laboratory Office at NASA's Johnson Space Center currently facilitates research initiatives on board the station's National Lab, but management of America's only in-orbit laboratory is transitioning to CASIS.
Contacts:
Michael Abramowitz
PGA of America
561/624-8458
mabramowitz@pgahq.com
Patrick O'Neill
CASIS
321/480-1054
PONeill@iss-casis.org